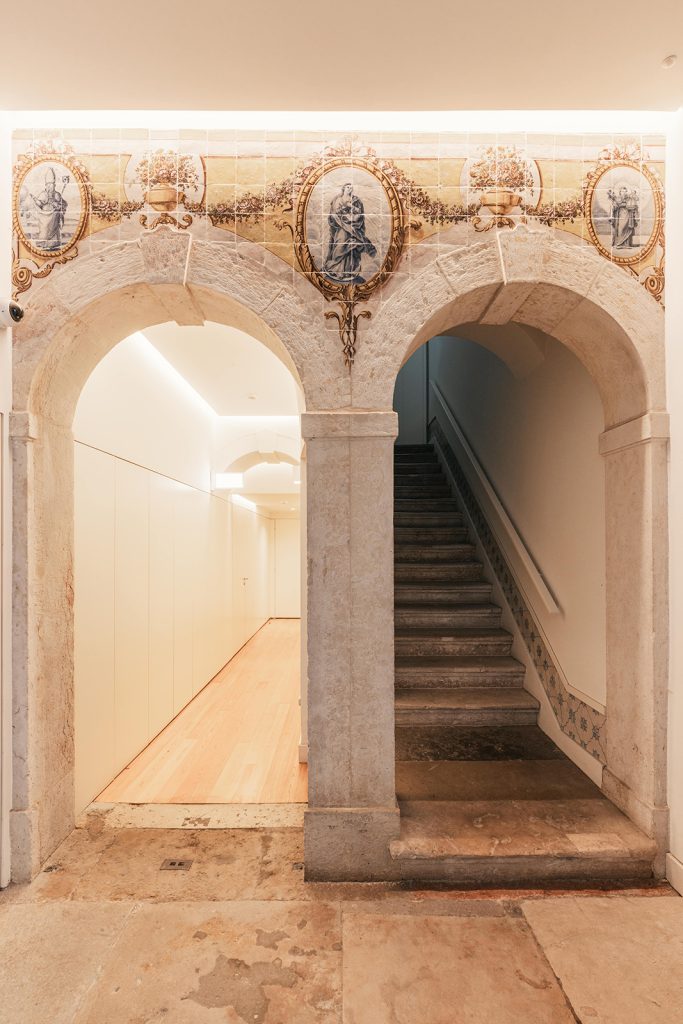 Behind the blue-and-yellow titled facade of this Lisbon property lies a fully refurbed apartment with a series of mezzanine living spaces that soak up the sunlight.
The two-bedroom home is opposite the city's Sé de Lisboa – an 800-year-old cathedral steeped in architectural and religious significance, including a tale of Saint Anthony being tempted by the devil inside the church.
The building's facade is a classic example of Lisbon's architectural vernacular. However, the inside of the property has been completely overhauled by architect Gonçalo Teixeira. It is arranged over four levels and offers a series of mezzanine rooms located next to double-height windows with views of the city and the river.
Sunlight streams through the south-facing apartment, which has hardwood floors and whitewashed walls that leave rooms as a blank canvas for future owners. Fantastic Frank is listing the dwelling for €1.1m.