Yucatán hotel Boca de Agua makes the most of its tropical rainforest surroundings by raising suites up into the treetops – and preserving the delicate forest floor in the process.
The innovative Bacalar jungle retreat is designed by Frida Escobedo and occupies a serene spot next to the azure waters of Laguna de los Siete Colores – aka the 'lake of seven colours'. Boca de Agua is set back from the lagoon, with its 26 treehouses nestled within the dense jungle canopy. Escobedo was very much led by the complex's compelling natural surroundings, designing the hotel to stand on stilts – constructed using timber from local tree farms – to reduce the impact on the land and allow local wildlife to wander freely.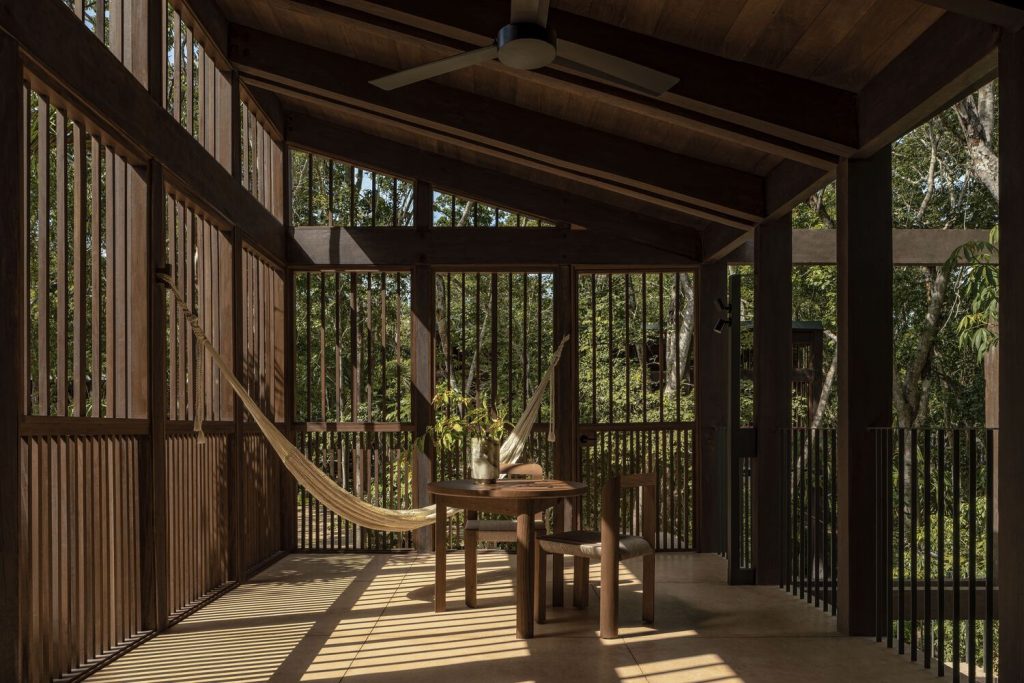 Every single mangrove tree on the site was mapped so that Boca de Agua's wooden walkways could be routed around them.
The architect took a similarly low-impact approach to creating the hotel's furniture, much of which is made from leftover wood from a local plywood plant.
Rooms start from around $300 for a two-night stay and are permanently sun-dappled, thanks to the wooden slats that form the treehouses' exterior. Smaller suites include terraces with hammocks, while larger options give guests a plunge pool.
Explore the jungle hideaway in the gallery above.