This glass holiday house, located on an organic farm in Germany's Schleswig-Holstein, feels like a miniature version of Philip Johnson's iconic Connecticut home.
Ferienhaus Hof Ahmen sits in the middle of a sheep pasture, surrounded by grass, trees and curious animals – views of which can be enjoyed from behind its glass walls.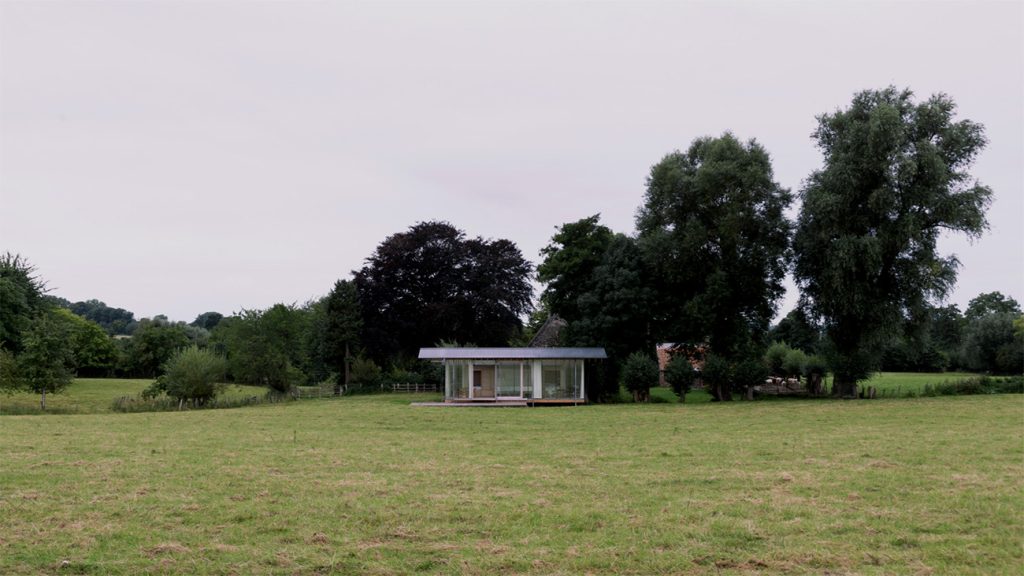 There's space for four inside the holiday home, which is bathed in natural light (bedroom curtains mean lie-ins are still possible). Plywood and stainless steel furniture contribute to its minimalist aesthetic, putting the focus instead on the peaceful scenery that surrounds it. Guests can open the house up to the front desk, or lounge in a sheepskin-covered chair inside.
The farm is located close to the Schlei, and there's a network of cycling and hiking trails nearby. More adventurous guests can go windsurfing, or take a canoe trip. Ferienhaus Hof Ahmen can be booked directly.