Stenger2 Architekten has been hard at work on Munich's cavernous, disused power station, turning its 20,000 sq m of space into a new food, music and events hub.
Adopting the new name of Bergson Kunstkraftwerk, the space will host performances and exhibitions inside its industrial shell. It's set to become home to Germany's biggest art gallery, which will span four storeys.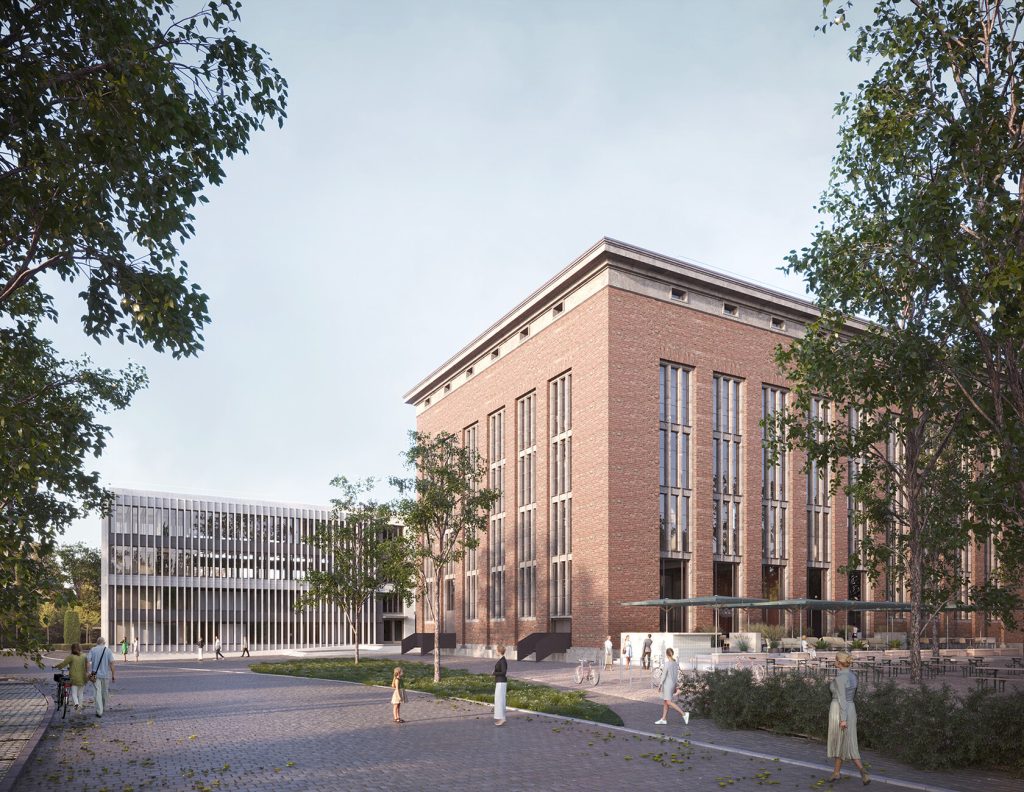 The thermal power station, located in Aubing on the edge of the city, has been empty for decades, bar the raves hosted there in the 90s and the occasional intrepid trespasser. For its adaptive reuse, Stenger2 Architekten has preserved its huge scale – retaining its colossal 25-metre-high boiler hall, which will now house bars and food outlets.
Arnold/Werner is leading the interior fit-out, installing concrete, oak, and terrazzo flooring to soften the station's industrial palette, shown in early renders.
In the basement below, jazz bands, comedians and writers will have space to perform, with Arnold/Werner opting for a 1930s New York jazz club ambience. The power station's resident colony of bats will also be happy, relocated to a basement cave that is kept carefully separate from the humans.
Bergson Kunstkraftrwork is slated to open in October 2023. Keep your eyes peeled.