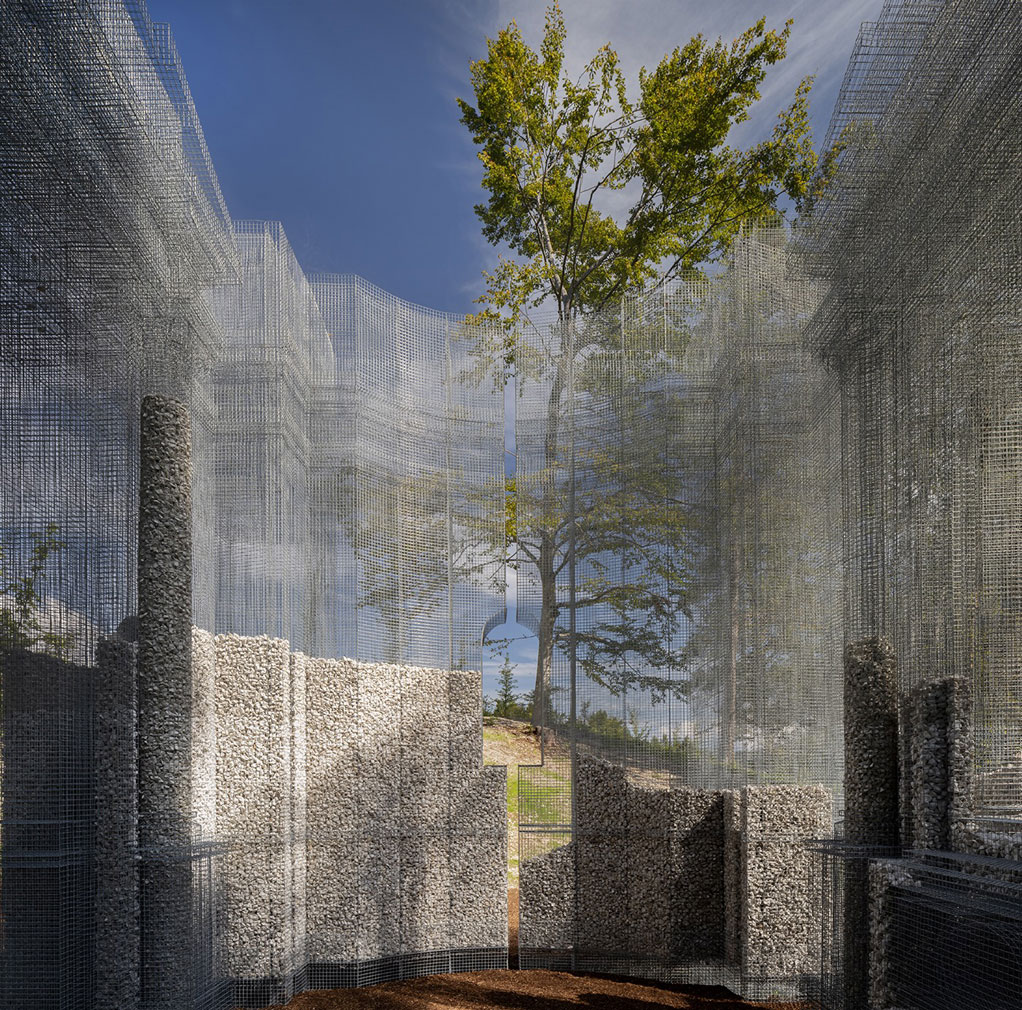 Sculptor Edoardo Tresoldi has unveiled his latest ghostly installation in Italy's open-air Arte Sella museum – a wire-mesh 'building' that emerges from the forest.
'Simbiosi' is the newest addition to the Trentino Valley art park, which was severely damaged by flooding last winter. Tresoldi's translucent sculpture takes over an opening of land cleared by the storms with a spectral 'ruin' that reaches a height of 5 metres and opens to the sky.
Doric columns, arched windows and rectangular openings are also present, and the wire-mesh cages have been partly filled with rocks collected from the site and its surrounding, anchoring it to the ground.
Views of the forest and mountain landscape can be experienced from a new perspective, framed by the translucent structure's towering walls.
Read next: Maurizio Cattelan takes over Blenheim Palace with his provocative art show