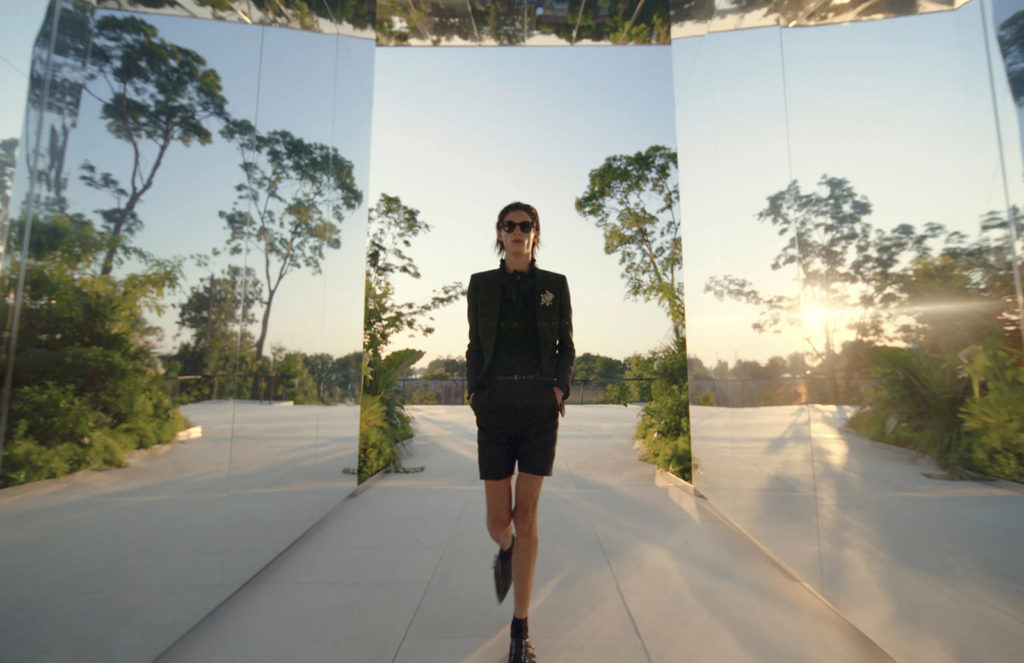 Among the lush plants and foliage of Venice's Isola Della Certosa artist Doug Aitken has built an interactive mirrored pavilion that served as the runway for Saint Laurent's SS22 menswear show.
Aitken's interactive sculptural space is titled Green Lens and was commissioned by the Parisian fashion house for its first physical catwalk since the pandemic began. While doubling as a stage, the interactive installation will stay in situ on the Venetian island throughout July.
'I think that one of the things the pandemic did to us as a society was to really force us to look at the present, or the future, where we're going from here, and to question ourselves as individuals and as a society,' Aitken told Dezeen.
'I became very interested in the idea of an artwork really being a space for the present. A space for ideas for reflections, not looking at existing narratives but instead looking within oneself.'
Its decagonal shape is made from Alucobond – an aluminium composite fashioned into reflective sheets that amplify light and plant-filled views to kaleidoscopic effect.
Models dressed in billowing Victorian capes and ruffled blouses walked through the sculpture's archways, flanked by their reflections.