Lisbon tops the list for ex-pats drawn to its beautiful coastline, bustling city life and welcoming culture – and cafe-turned-event space Comobå offers all three.
Located near the Tejo River, in the heart of Lisbon's city centre, Comobå is a multifunctional space that has been evolving for four years. Originally a stable, then a pharmacy, the historic building lived a fruitful life before owner Francisco Amaral transformed it into a café and open-plan event space for the city's residents and digital nomads.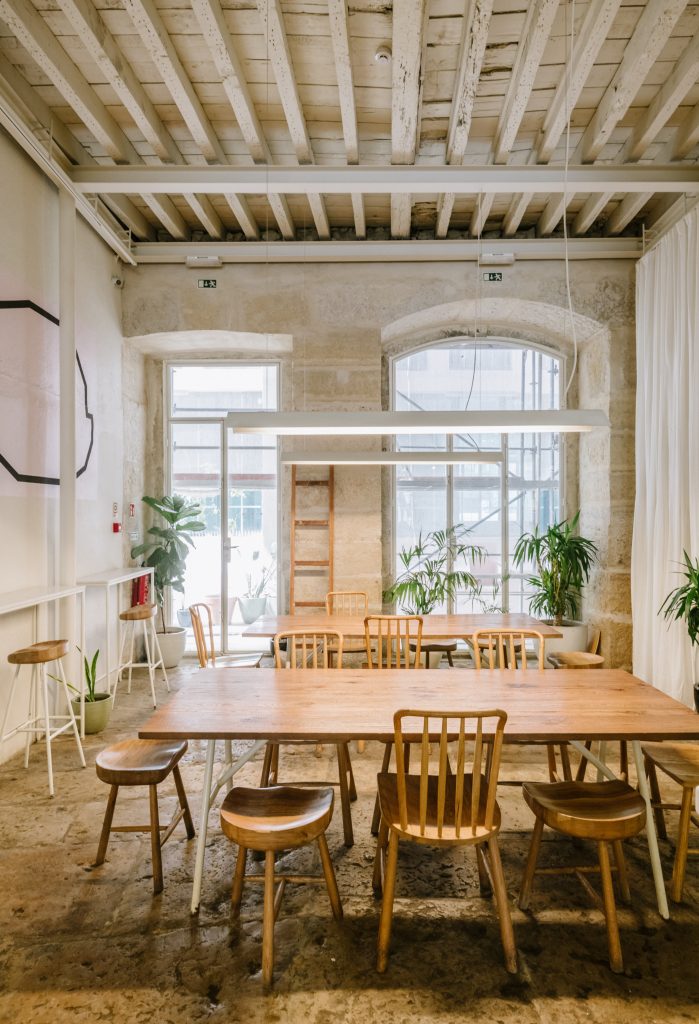 Amaral worked in collaboration with design studio XXXI to revamp the 140 sq m space with a light hand, retaining its century-old arches, repainting the once golden entrance, and polishing the original flagstone floors.
After six months of renovations, local artisans enlivened its interior, painting the walls white to contrast chestnut flooring, installing a new bar with high stools as a centrepiece, and extending the back wall to create an outdoor area. The result is flexible, allowing the space to go from a bustling daytime cafe to a private, plant-filled event space for hire.
Comobå has also become popular with the city's digital workers, who hunker in at its large tables with their laptops. This informal coworking culture is fuelled by its events programme and food offerings, which put sustainability at the fore. The kitchen serves healthy, organic meals made with seasonal products from Portuguese farmers and fishermen. And of course, there's the classic short espresso bica as well as a range of international coffees, served with house-made milk.
Rua de S. Paulo 99, 1200-058 Lisboa, Portugal