Artist Alexandra Manousakis has turned a former cafe in Crete's Chania into Maiami – a hybrid restaurant and ceramic studio that's dipped in beachy shades.
Manousakis was drawn to the space not long after relocating from New York to take over the family wine business in the village of Vatolakkos. Several years later, she set her gaze on the 1950s Chania building and was able to convert it into a studio and gallery, as well as a brasserie.
She kept Maiami's existing art deco-inspired features, including its salmon pink doorway and windows, and brought in some additional colour in the form of bright blue chairs and a sage green fireplace. White shelves display her ceramics, which are also painted in vibrant shades and patterns.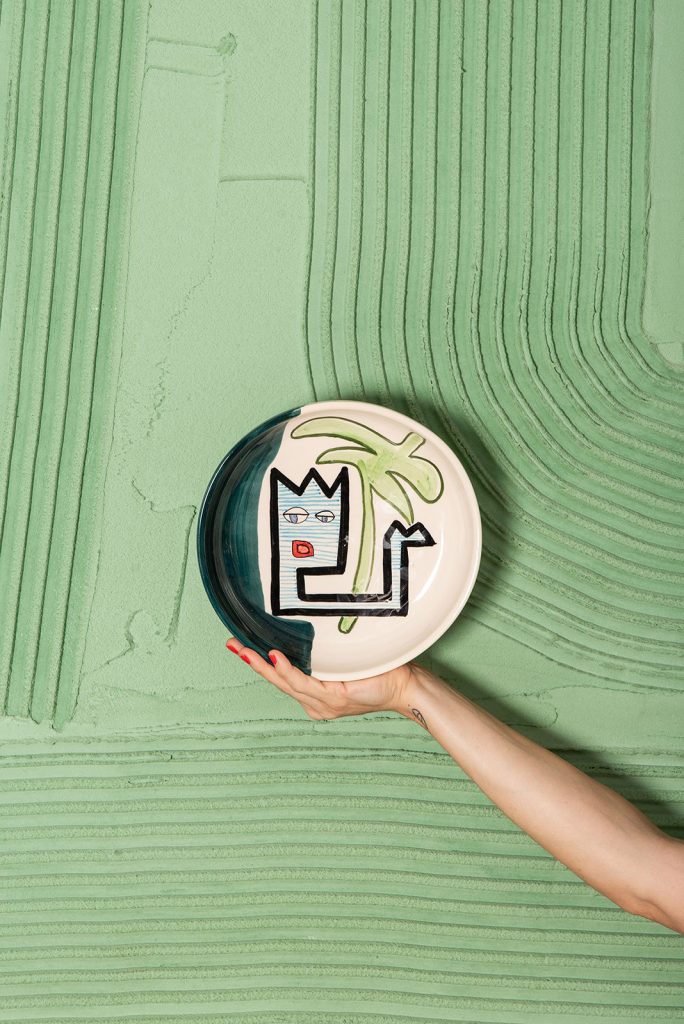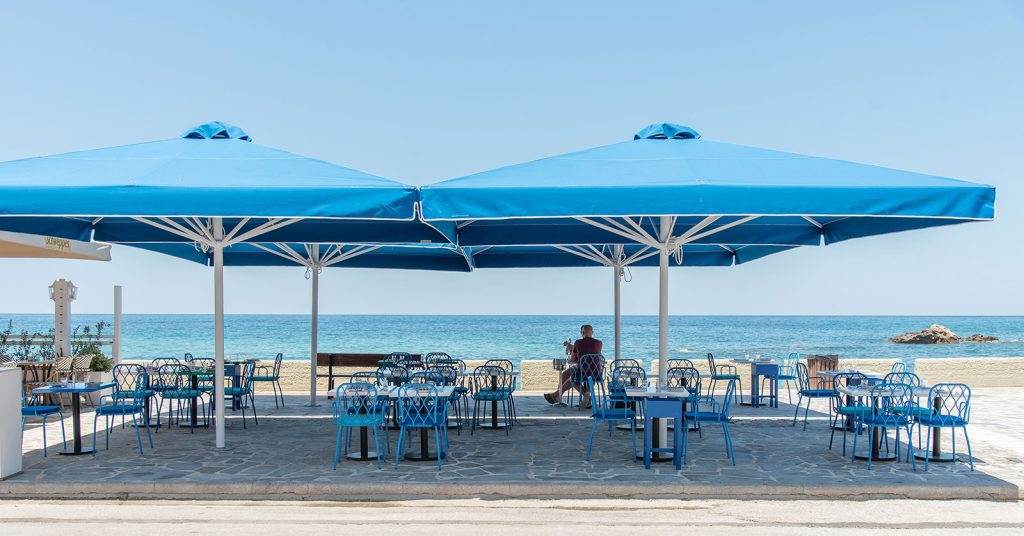 Maiami's menu blends its culinary influences, although there's plenty of classic Mediterranean fare: fresh Greek cheeses, olive oil-doused salads, super fresh vegetables, cold-cut deli meats and pasta. All are served on tableware created by Manousakis.
Akti Miaouli, Mesologgiou &, Chania 731 32, Greece