California company Bowlus has unveiled its latest trailer – an all-electric RV that riffs puts a Scandi twist on the midcentury-style aluminium shell.
The off-grid Volterra trailer features a sleek, 24-ft-long aluminium panel shell with elliptical and portable windows and an aerodynamic design. A floor-to-ceiling door leads into a breezy Scandinavian modernism style interior with timber flooring and built-ins and vegan leathers reminiscent of a cosy cabin.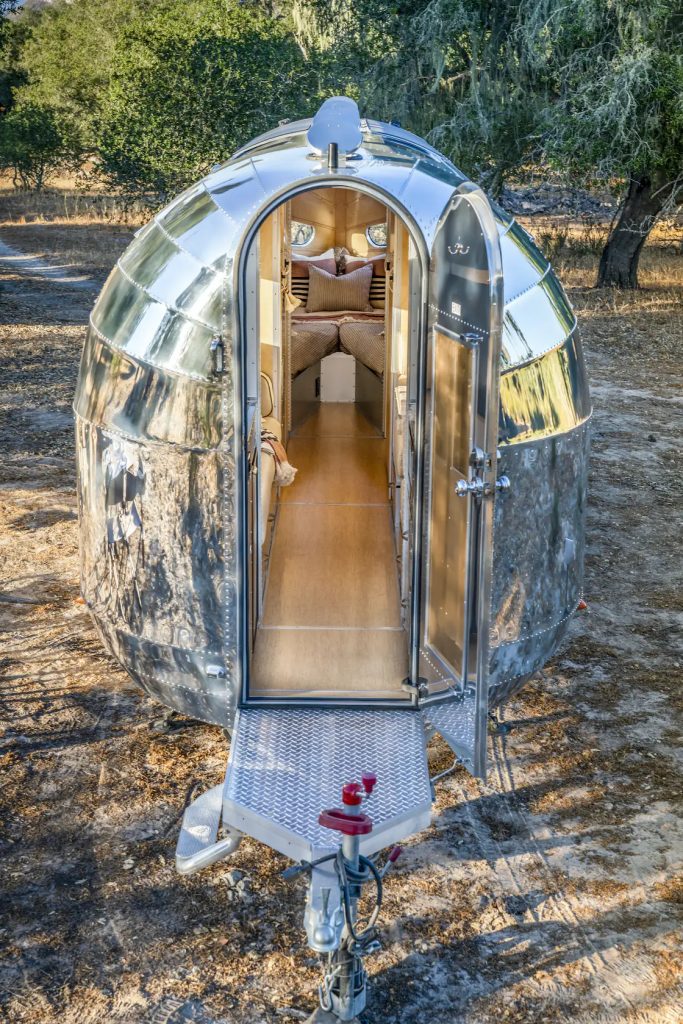 Specs-wise, the Volterra EV is the first RV quipped with Aero Solar, a system that charges the battery while driving, and its 480W PERC cells are 12 per cent more efficient than conventional solar panels. The 17kWh battery system is capable of powering A/C, heated floors, high-speed satellite internet and induction cooking, pushing the Volterra to new capabilities for the electric market. It also has a 50-gallon fresh water tank and could theoretically let you 'live off-grid indefinitely,' says Bowlus CEO Geneva Long.
Bowlus is pitching the Volterra caravan as the world's first production EV RV, with prices starting from $310,000.