Milan's Montenapoleone District is home to high-end fashion brands and designers. But it became a catwalk of a different kind for the FuoriConcorso Quattro, which saw the most celebrated sports, rally and concept cars in Audi's illustrious history cruise its streets during the lockdown.
The event was organised by Larusmiani CEO Guglielmo Miani – who is also president of the Montenapoleone District, which has partnered with Audi since 2014 – and has been immortalised in a new photographic volume shot by Andrea Luzardi, released during Milan Design Week.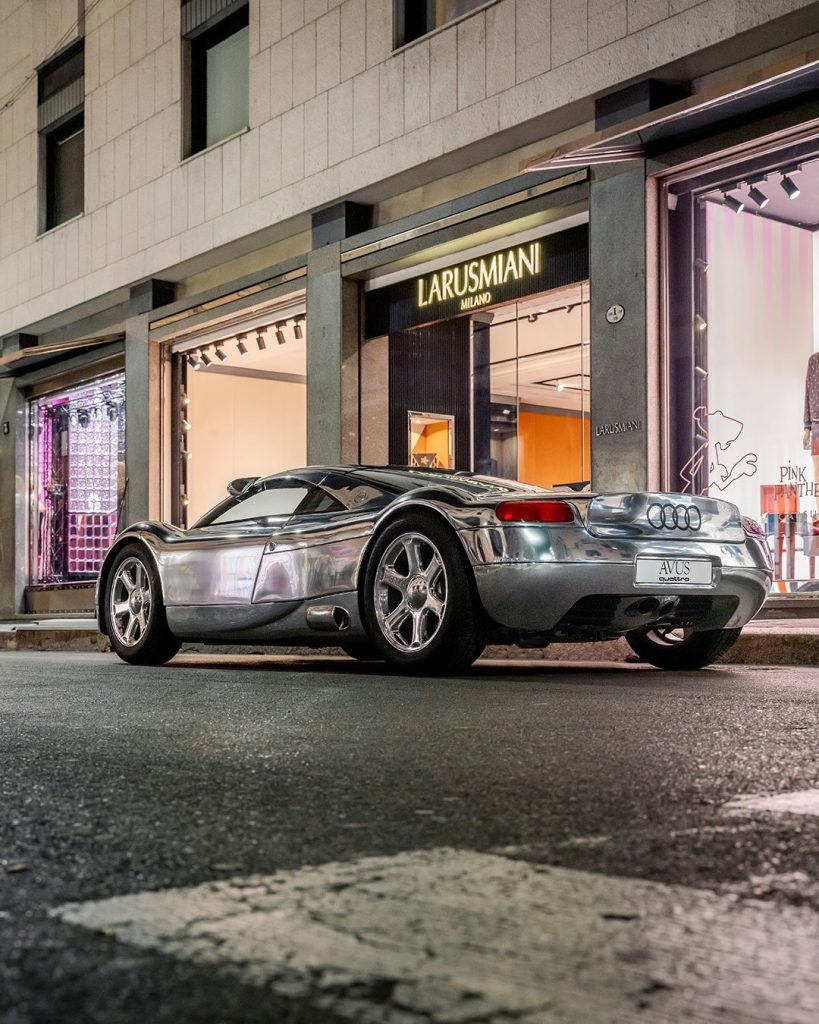 The limited-edition collector's tome launched at Audi's 'House of Progress' exhibition on Piazza Cordusio, where the brand is showing two of their latest concept cars, the Audi GrandSphere and the Audi A6 Avant e-tron.
'FuoriConcorso is much more than a simple event dedicated to cars,' says Miani. 'It is a community of enthusiasts on the go, permeated with Italian art, culture, design and lifestyle.'
The FuoriConcorso team came up with the concept for the Quattro project when city life came to a halt during the lockdown. 'It was a fantastic opportunity, and we will never see these iconic rally, racing and concept cars again on the empty streets of Milan,' Miani told Classic Driver. 'The result is quite striking.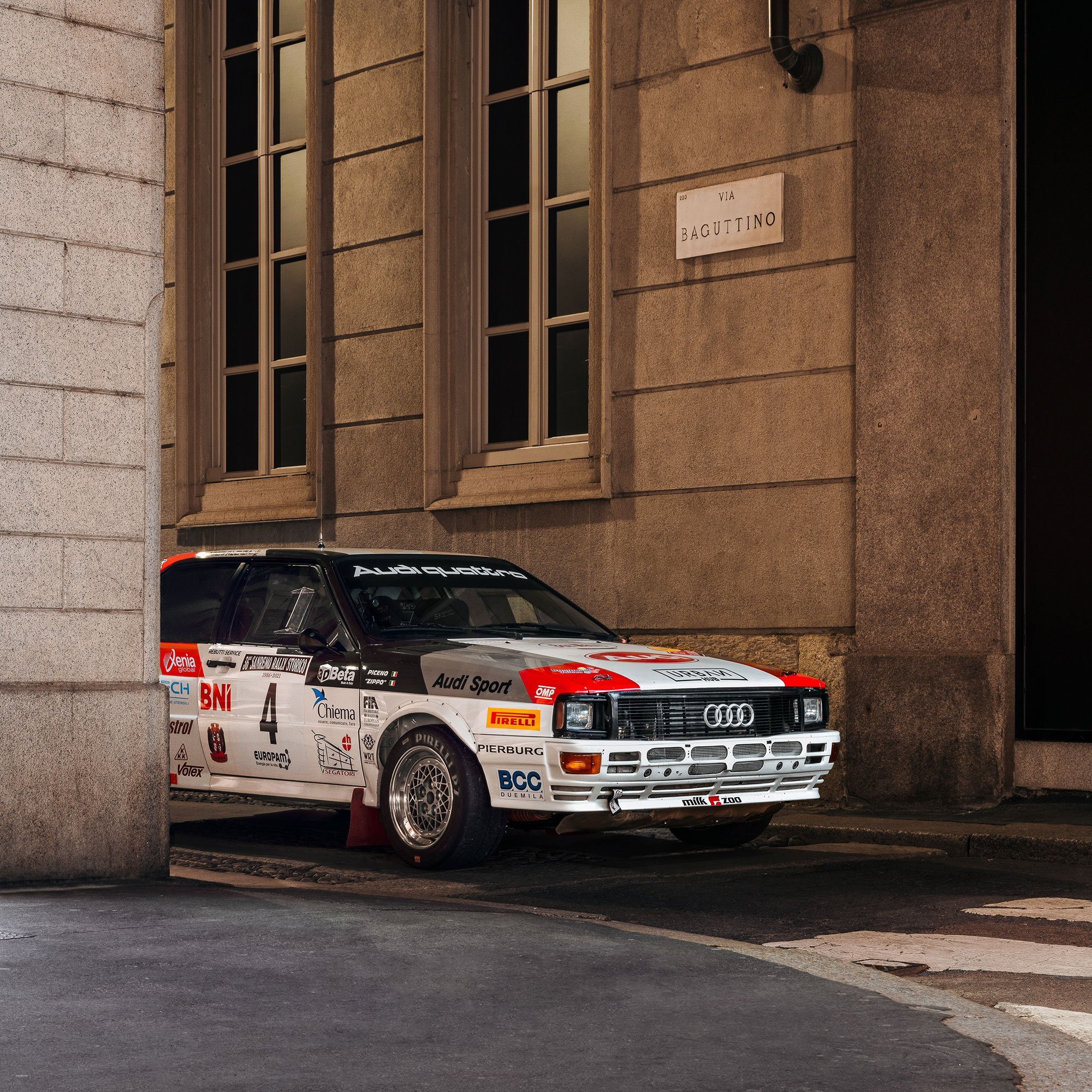 Audi's Quattro legacy
Audi's coveted design and legendary racing heritage stemmed from the late 1970s when the "Quattro" name evolved as the first all-wheel-drive prototype, revolutionising the car industry.
Rally racing was dominated through the early 1980s by the iconic Audi Quattro Group 4 – a flame-spitting monster that became the poster boy for the madness of the Group B rally races, eventually evolving into the defining design of the Audi Sport Quattro S1 E2, in 1985. It featured a turbocharged, five-cylinder 476 hp engine in a lightweight steel-carbon-kevlar-compound body with massive rear wings and spoilers.
Its final win came at Pikes Peak International Hill Climb in 1987, driven by Walter Röhrl.
The Audi Avus, first unveiled at the 1991 Tokyo Motor Show, also gets cover-star treatment. This concept car harked back to the unpainted aluminium race cars of the 1930s, but the car's architecture was distinctly modern. It introduced the mass-produced aluminium space frame that soon became a trademark of the Audi brand.
Almost 30 years later, in 2018, the all-electric Audi AI: RACE concept was presented at Pebble Beach. Audi's swipe at the bland and emotionless EVs that other manufacturers envisioned for the future, AI: RACE was conceived as a pure, uncompromising driving experience – an uncompromising sports car by Audi's Malibu studio.
Fuoriconcorso "Quattro" by Larusmiani is out now through the CD store, published by Artioli Editore 1899
Learn more about the Guglielmo Miani luxury brand