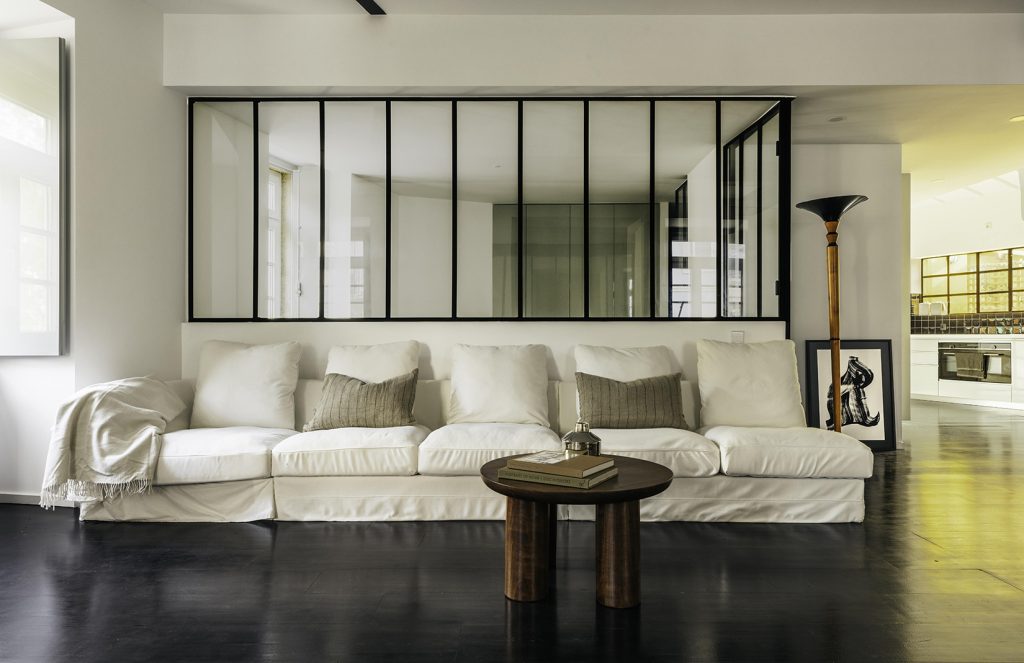 The paint's barely dry at this duplex apartment in Lisbon's Beato, which is fresh from a top-to-toe renovation and a minimalist makeover.
The 'casinha' occupies the upper two floors of a little house next to the 16th-century landmark, Convent of Beato. The Beato district is known for its melding of architectural styles, eras and developments, with old and new sitting side by side.
This duplex borrows those cues, with black-framed industrial windows, lofty ceilings, exposed beams, and polished wooden floors creating a monochrome aesthetic that feels old and new.
Its ground floor has an open flow from the living room to the study and kitchen with a balcony. Open stairs lead to the skylit bedroom and bathroom beneath the sloping eaves.
Fantastic Frank holds the listing for the one-bedroom east Lisbon property, with an asking price of €690,000.