Greatness was nurtured within the walls of this Bologna apartment – Leonardo da Vinci's last home on Italian soil.
The Emilia residence dates from the 15th century and is part of Palazzo Felicini. It's understood da Vinci lodged there after moving to the city with his patron, Giuliano de' Medici, around 1515. During his time there, he met French king Francesco I, who encouraged him to move to France for his final years. (He settled at the Château du Clos Lucé in 1516 and died in 1519 aged 67.)
The residence sits on the foundations of an earlier 1300s building and was designed by architect Aristotele Fioravanti. It has been restored to combine historic features with modern creature comforts and encompasses 620 sq m of space across three levels.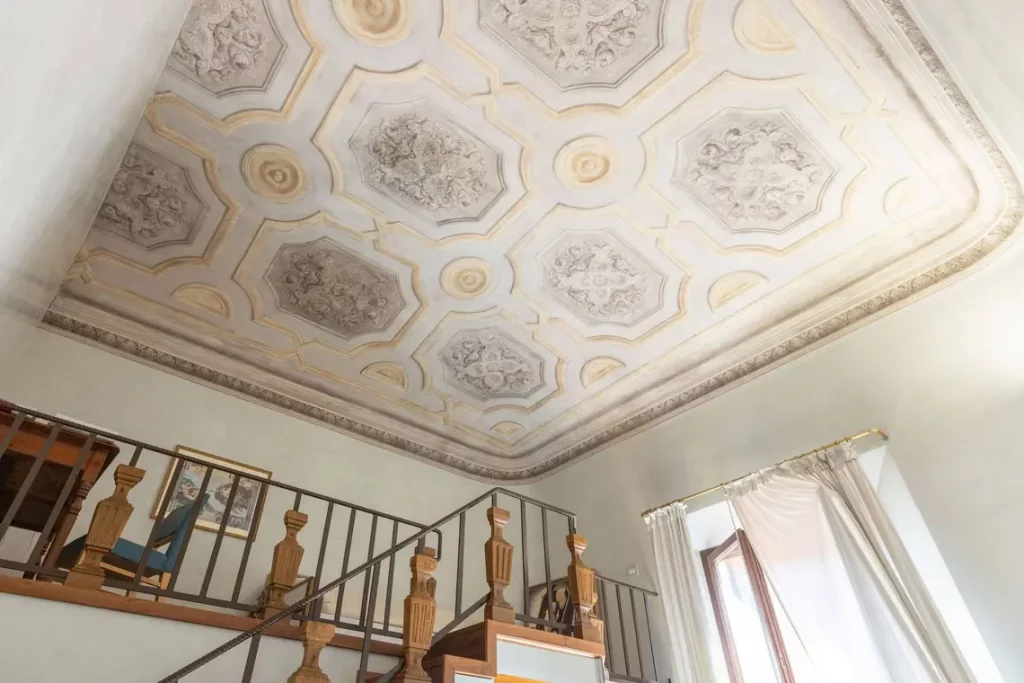 Impressive features include a terracotta courtyard and rooms decorated with Leonardesque murals, coffered and frescoed ceilings, and immaculate 17th-century wood panelling. A grand marble staircase is installed in the hallway (also hung with Renaissance works by artist Angelo Michele Colonna), while monumental stone fireplaces feature in the saloni.
According to the blog Wanted in Rome, the house's current custodian is Italian footballer Beppe Signori. Italy Sotheby's International Realty is selling the historic property with a guide price of €3.2m.