This trio of transparent tents is designed to fully immerse campers in the woods around them, creating views up and out to the sky through their pointy tops.
Tokyo architecture practice Yuko Nagayama & Associates designed the striking, see-through teardrops as part of the Hokuto Art Program – an initiative that showcases unusual tent designs.
They're situated in a white birch forest in Yamanashi Prefecture's Hokuto City,  on the island of Honshu, with the pale bark of the trees slightly blurred when seen from inside the tents. Each teardrop has been carefully positioned and adjusted according to three-dimensional scans of the woods, meaning they slot perfectly between the trees.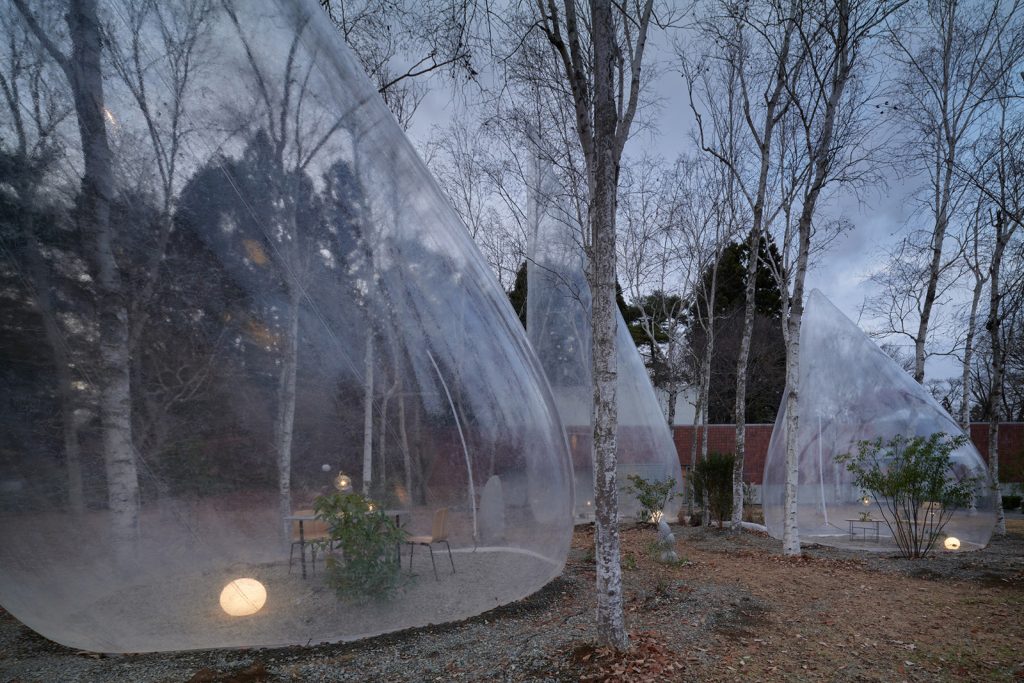 Nagayama wanted the tents to allow campers to stand up and look above them – something usually restricted in a traditional tent. A sleepover could be chilly, however, with the architects recommending campers bring sturdy sleeping bags if they do want to stay over.