Find yourself squeezed for space? Architects Juan Ruiz and Amelia Tapia have designed IWI – a garden room that can expand and contract depending on how much space the user needs.
The pair's accordion-like ADU design features a pleated weather-proof canvas canopy bookended by two solid wooden walls that are precision fabricated using CNC milling and mounted on wheels. Part tent, part cabin, IWI can expand or contract to approximately 12 feet, and when the structure's not in use, the walls push together so it can be stored compactly like a piece of furniture.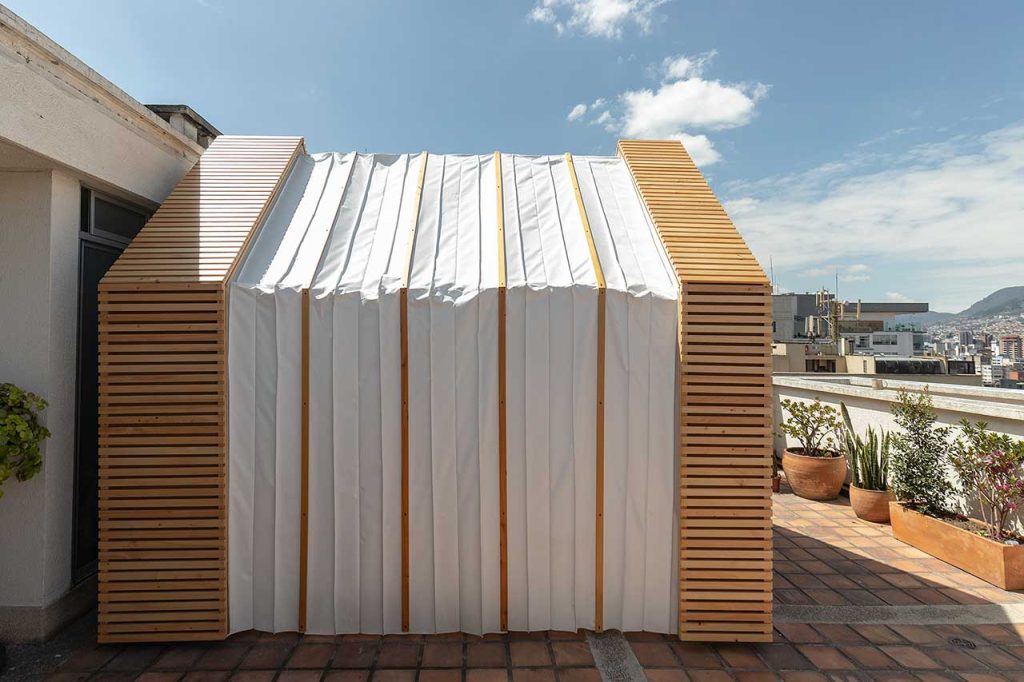 The duo patented IWI's design in Ecuador, with the prototype installed on a rooftop terrace in Quito as their studio workshop. However, the structure has myriad uses, from a yoga studio to a guest room or even a listening room. (Ruiz and Tapia are currently hosting a series of live DJ performances playfully dubbed the 'Compact Sessions'.)
And don't be fooled by the fact that IWI can fold up: the interior is cleverly outfitted with many built-ins. Two tables, chairs, storage and a mini kitchenette are fabricated from timber and installed in the back module. Furniture can be folded away and stored, and the cabin can be hooked up to electricity and water for regular use.
IWI costs $7950 and is made to order in just two weeks. It takes just two days to build when it arrives on site.