Hikers with a head for heights take note: the world's longest suspension bridge has opened in the Czech Republic, connecting the crests of the Králický Sněžník mountain in East Bohemia.
Known as Sky Bridge 721 (its length in meters), the structure is part of the Dolní Morava mountain resort and took two years to construct. When it opened in May 2022, it snatched the Guinness World Record for 'world's longest' from Nepal's 567-metre-long Baglung Parbat Footbridge, which opened to the public in July 2020.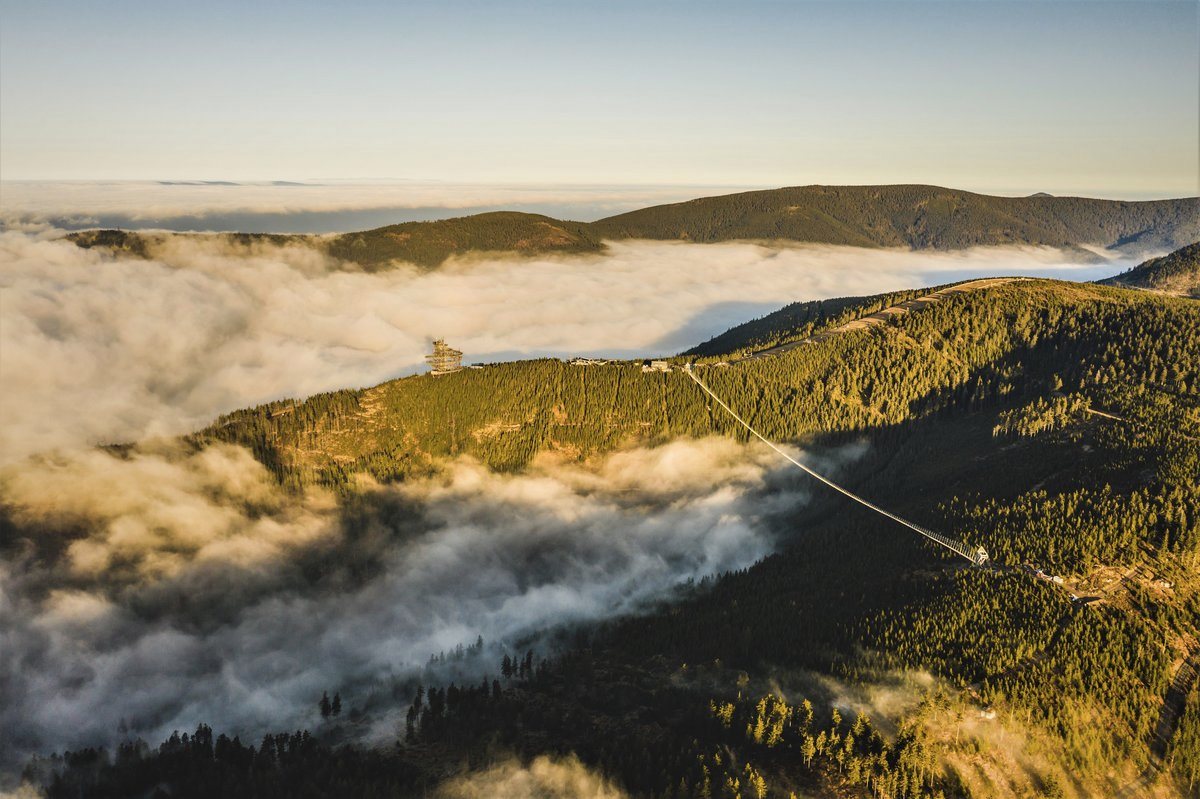 Sky Bridge 721 is 1.2-metres-wide and is 95 metres above the valley floor, offering far-reaching views of the surrounding mountain range and forest. Foot traffic along the bridge is one-way, with hikers deposited at the entrance to a 2-km-long paved forest path at the other end that explores the history of the Czech Republic.
Tickets to walk the bridge start at 350 Czech Koruna ($14-$15).
Velká Morava 46, 561 69 Dolní Morava, Czechia