Designer Wanmu Shazi has turned an abandoned cement factory in Xiamen into Buduo Teahouse – a meditation centre and woodworking workshop that instils visiting creatives with serenity and calm.
Shazi stumbled on the abandoned site while looking for a new studio for his woodworking practice. He was drawn to its location in Xiamen's Nanshan Village, which is surrounded by hills and farmland and the distinctive form of the building itself, which cuts a prominent figure against the landscape.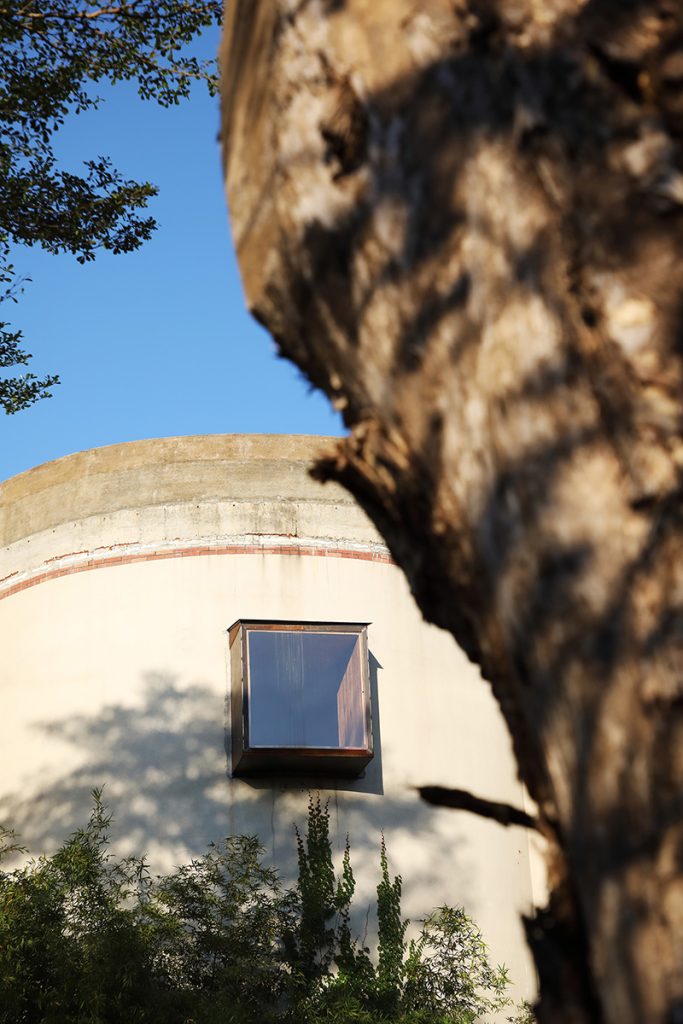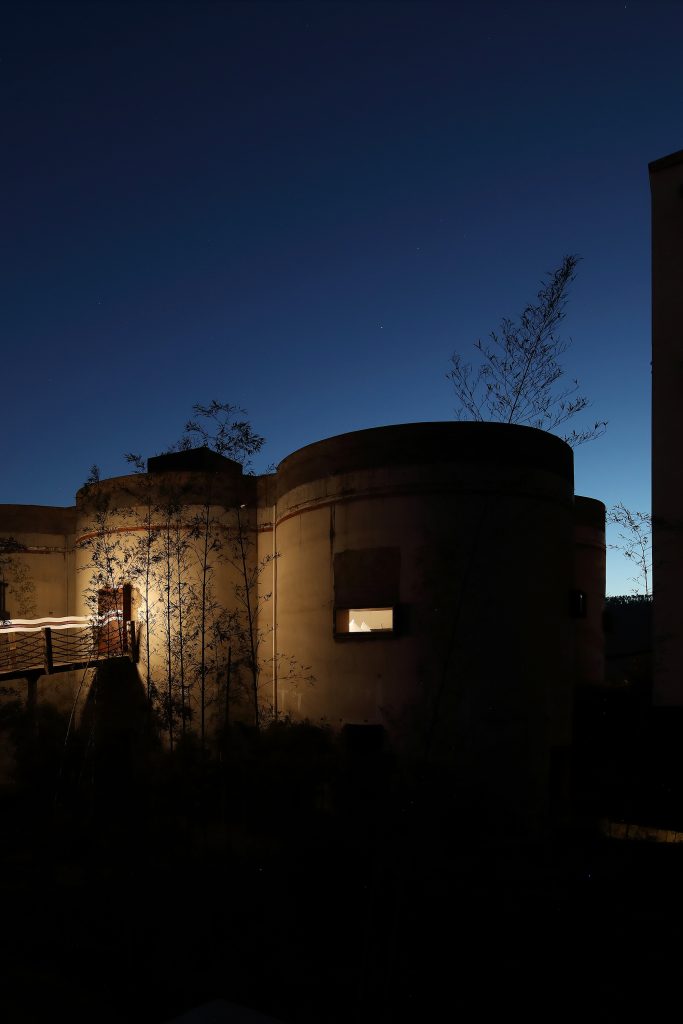 As part of his radical adaptive reuse of the site, the designer has transformed its six concrete cylinders into a teahouse, studio, exhibition space and home, adopting a strictly minimalist philosophy for their interiors. 'Space is sometimes just like people,' says Shazi of his stripped-back approach. 'With a good figure, complexion and temperament, there is no need for much decoration.'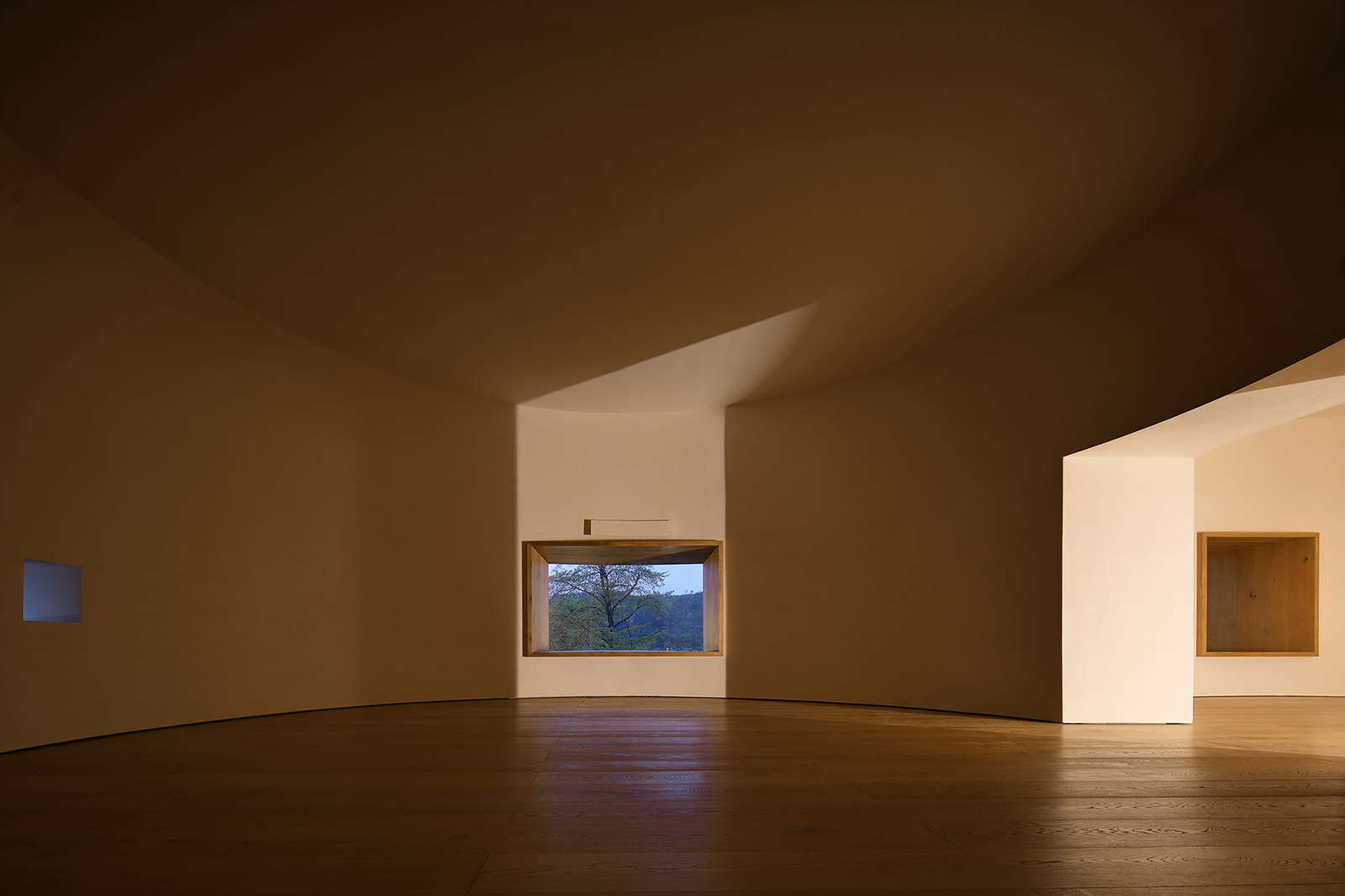 The circular shape of the silos is emphasised with freshly plastered and whitewashed walls and extremely sparse furniture – including, in one room, a Trump buddha perched on a long table.
In Buduo's lobby, a tree sits in a mossy planter beneath a skylight, while nature is brought into other rooms by single branches held in spherical vases. The building's dramatic form comes into its own in the teahouse space, where guests sit beneath the oculus of a 15-metre high cylinder.
As well as a home for Shazi's work, Buduo is open for other designers and artists to visit and stay, and the site hosts an amorphous pilates studio and wellness centre that the architect completed earlier.