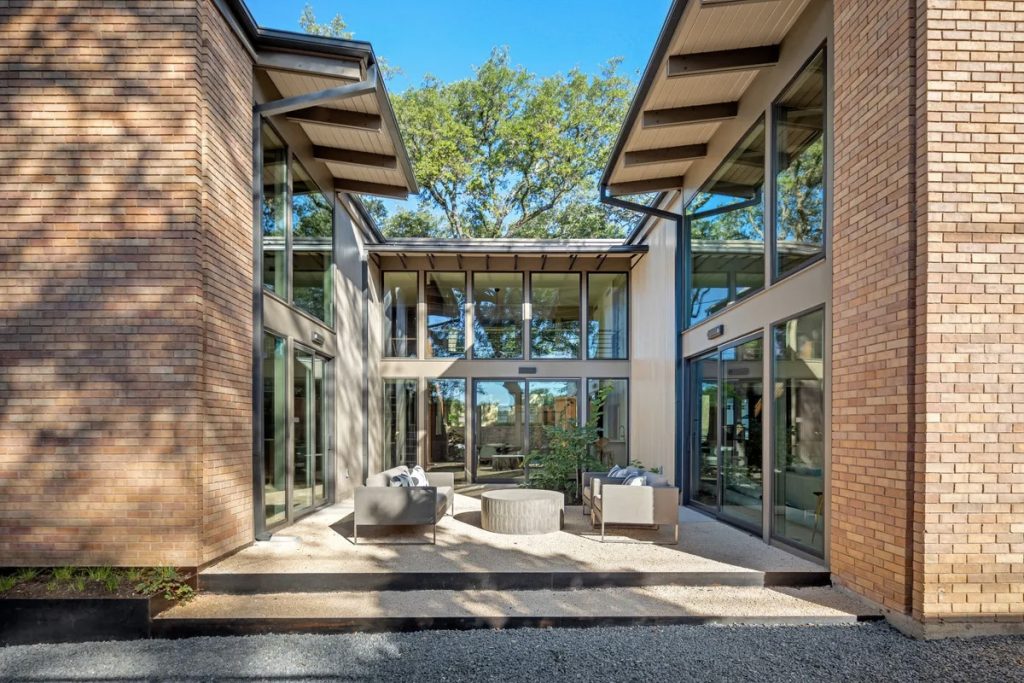 Webber + Studio's redesign of this 1960s midcentury house in Austin preserves its original modernist design while bringing in serene, soft hues.
The voluminous Pemberton Heights house was built in 1968 by Roland Roessner and featured in Architectural Digest that year. Roessner designed many daring midcentury residential homes in Austin while teaching at the University of Texas. His lauded ability to create modern spaces that offer both privacy and openness can be seen throughout the home.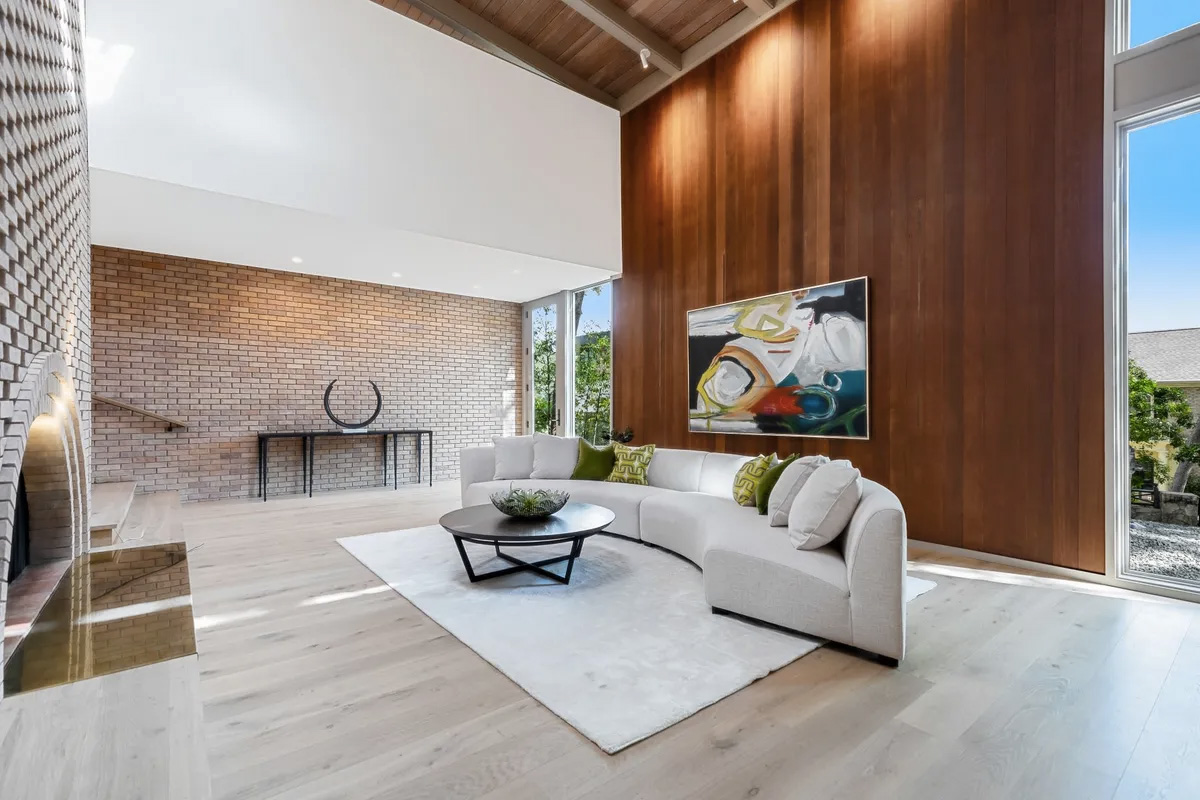 The Austin property's centrepiece sitting room has church-like, vaulted proportions. It is flanked by 19ft-high brick walls and has striking lattice brickwork above its curved fireplace. Its opposite wall is counterpointed by varnished redwood panelling, while its skylighted, wooden ceiling is braced with pale beams.
Local practice Webber +Studio custom rebuilt the 1960s house to bring it up to date,  using pale redwood flooring and neutral walls throughout and adding richness through buffed copper accents and handmade brick features.
Over in its dining room, there's a mezzanine and double-height glass walls with courtyard views. It also has a double-aspect master bedroom and a sunroom capped with roof trusses that capture elevated foliage views. Projecting balconies and eaves and clerestory windows further connect it to its tree-closed surroundings.
Fresh from its refurb, the 6,900sq ft Austin house is being listed for $7.595m via Kuper Sotheby's International Realty.