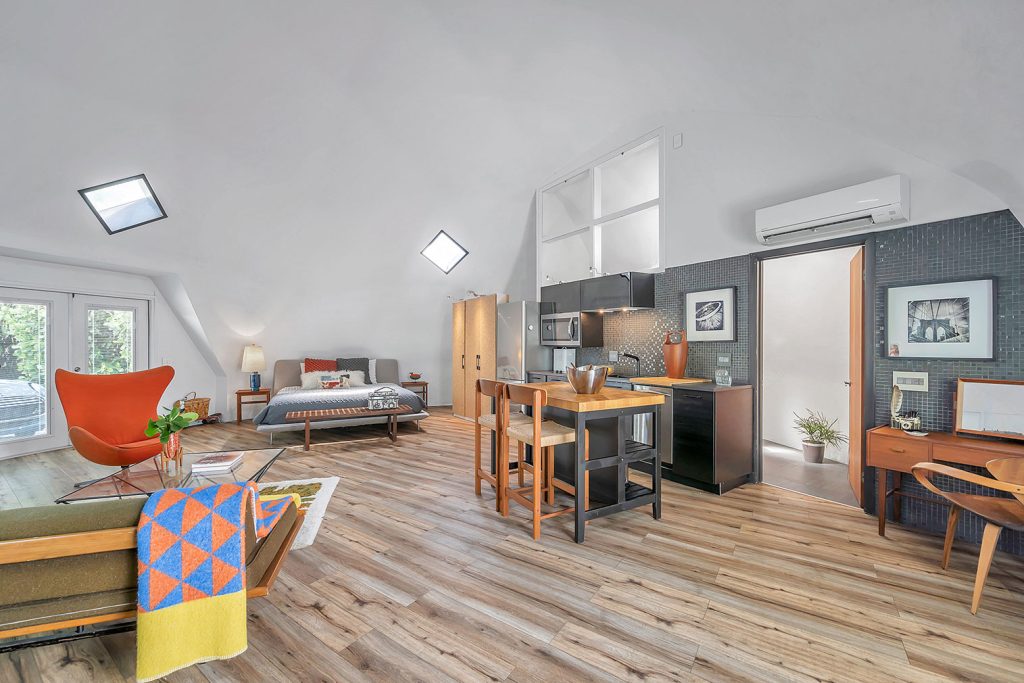 It's all 1960s futurism at this postmodern concrete dome house and studio in Florida, which appear like two giant igloos.
New York interior designer and owner Frazier Ferrara has renovated the St Petersburg property, which was built in 1982 to emulate a midcentury style. He has added punchy bright tones and clean lines to its open-plan spaces, wavy interior walls and grand ceilings.
The three-bedroom Florida property is asking for $899,000 via Engel & Völkers. It is located in the Broadwater neighbourhood, where it was originally a model home for an abandoned housing development. In 2019, it scooped a Mid Century Modern Preservation award for Ferrara's renovation.
In the home's main cavernous living space are three fully glazed geometric openings and a wooden staircase swirling up, treehouse-like, to a lofted main bedroom. Tropical hues and atomic era-style furnishings are sprinkled throughout the Pinellas County house and its studio, which sit within a bamboo garden.