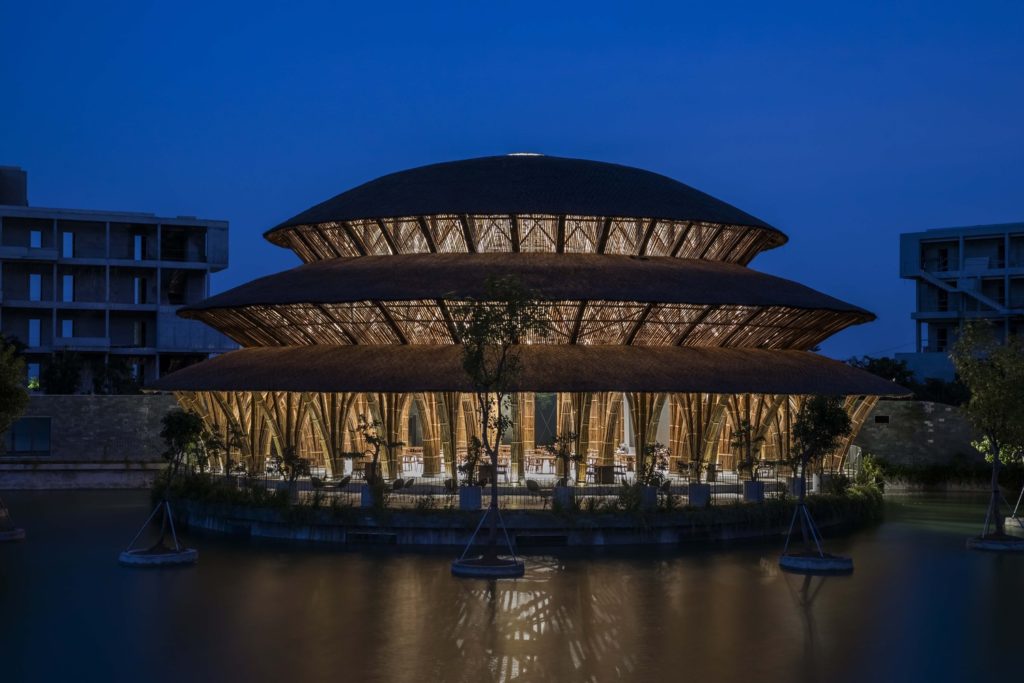 A 50-ft-tall woven roof crowns Vietnam's new Vedana restaurant, designed by VTN architects and made almost entirely from sustainable bamboo.
Located in Cuc Phuong, in Ninh Binh Province, the restaurant has a distinctive profile thanks to its trio of stepped roofs. It encloses 1,000 sq m of dining space overlooking an artificial lake that helps keep Vedana cool during Vietnam's roasting summer temperatures. The water will also irrigate a planned blossom forest, with 15,000 trees set to be planted around the restaurant.
Inside Vedana, diners sit beneath a domed ceiling made up of interwoven strips of bamboo – which also come together to create cathedral-esque arches. Not far from the restaurant is the Vedana Lagoon Resort, which encompasses hotels, villas and a spa.
41/ 23, Đoàn Trọng Truyến, tt Phú Lộc, Phú Lộc, Thừa Thiên Huế, Vietnam