Technology and tradition work hand-in-hand inside Vikasa's new Bangkok yoga studio, which features curving rattan yoga pods.
The brand tapped studio Enter Projects Asia to create the sculptural 450 sq m interiors using 3D modelling software Maya, and a natural material palette of Thai hardwood, rattan, palm leaves and black slate.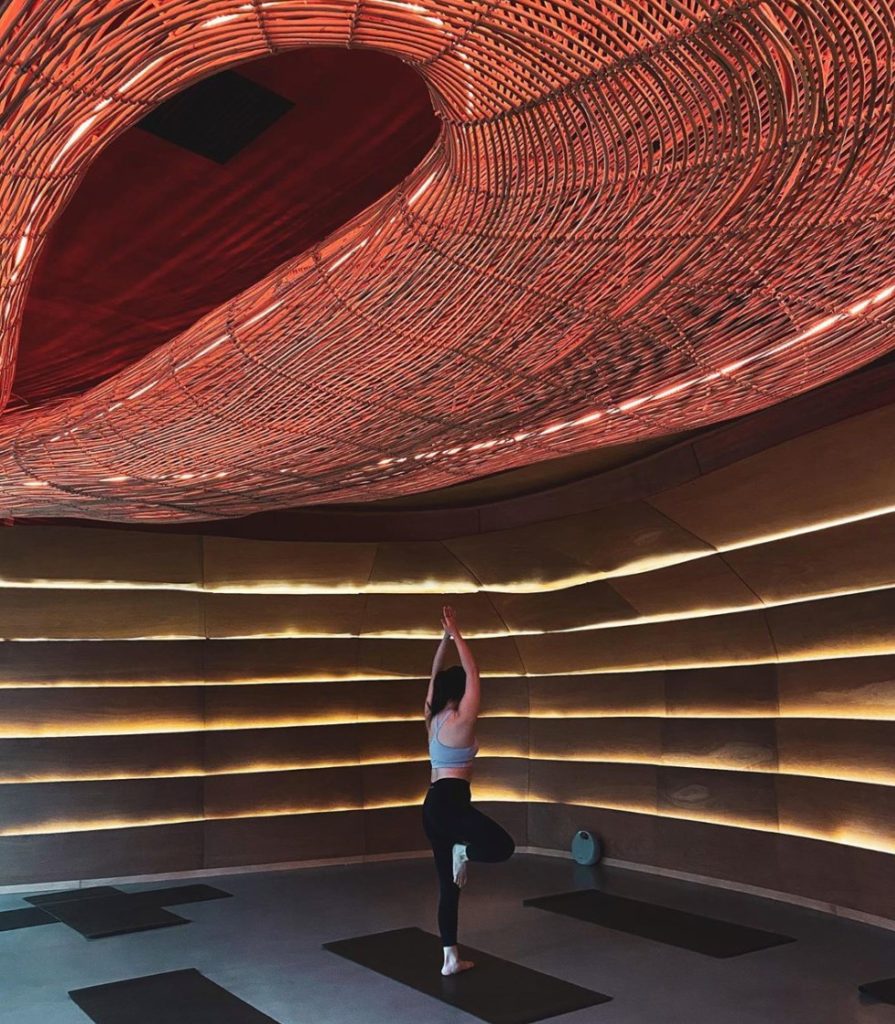 'We sought to create a space which mimicked the natural world and reflected the never-ending cycle of life,' Enter Projects' design director Patrick Keane told Frame. 'The result is a space of captivating calmness, cloaked in quiet contentment – an oasis of tranquillity amongst the chaos of Bangkok.'
These sinuous free-form pods informally divide the yoga studio into four zones, each with floor-to-ceiling windows or an oculus skylight that promotes a feeling of serenity in the space.