Spazio Berlendis has opened its doors in Venice, transforming a former shipyard's carpentry workshop into an art gallery.
The new lagoon gallery is located at Squero Vecio in Rio Dei Mendicanti – the oldest boatyard in Venice, where many of its historic and iconic gondolas were built.
The contemporary exhibition space is the brainchild of Marignana Arte gallery owners Emanuela Fadalti and her daughter Matilde Cadenti. They tapped architect Filippo Caprioglio to lead the restoration and adaptive reuse of the building for its new role – work that took two years to complete.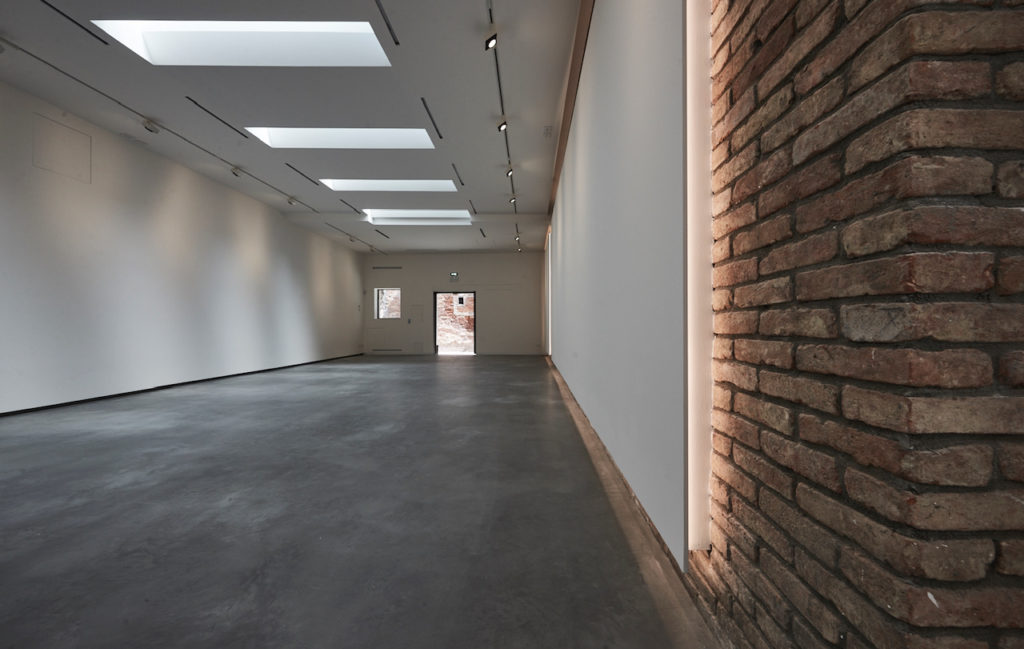 Caprioglio told the Italian Art Tribune: 'I have always imagined spaces that are fluid, liquid. I was born with the concept that architecture should not impose, but can guide, educate on use. It is those who live there who make the spaces, I have to be good at building the box around it.'
While Spazio Berlendis sits at the intersection of old and new, unlike much of the renaissance and gothic architecture of the city, the building is deliberately void of ornamentation as not to compete with the artworks inside the 300 sq m gallery.
Light flows from above, while the building itself has exceptional height, offering scale and drama to presentations inside and adaptability for different types of insulation.
Spazio Berlendis's inaugural group exhibition, titled Rincontrarsi a Venezia includes the works of Francesco Candeloro, Maurizio Donzelli, Maurizio Pellegrin, Fabrizio Plessi, Ferdinando Scianna, João Vilhena, Francesca Woodman and Toots Zynsky. It runs until 17 July 2021 and the gallery is accessible from the Rio Dei Mendicanti through the water gateway.
Spazio Berlendis, Cannaregio 6301, Venice, Italy