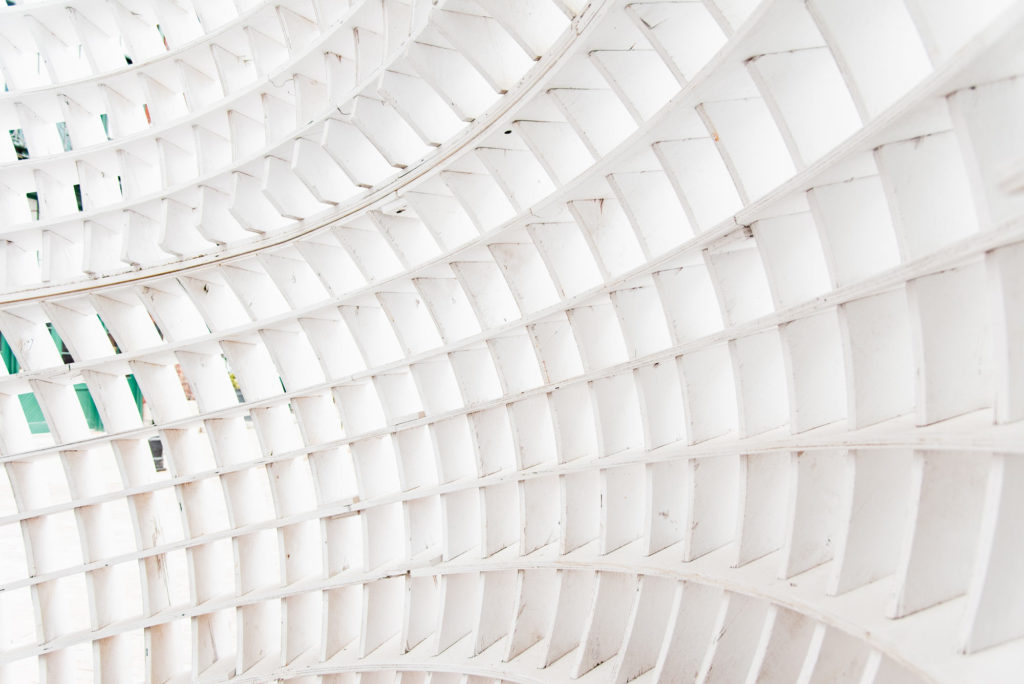 Visitors to Toronto's Distillery Historic District will notice some new temporary additions to the cobbled streetscape: the enclave is hosting a series of brightly coloured lifeguard pavilions for Spring Stations.
The architectural intervention replaces the annual international Winter Stations programme, which usually takes place on the frozen shore of Lake Ontario but was delayed because of the pandemic and the City's stay-at-home order.  Instead of the Beaches, pavilions have been built in the district until 30 June.
The project reflects on a year of isolation and the meaning of refuge, from physical shelter to places of comfort, safety and sanctuary – something that's taken on new significance in the wake of COVID-19.
Similarly, the brightly coloured shelters pop against the red-brick warehouses and converted factories of the Distillery District. It's a must-visit for architecture pilgrims in the city as it's one of Toronto's biggest and successful adaptive reuse projects, reviving defunct brewery facilities as boutique stores, restaurants, bars and cafes.