Low lighting emphasises the textured walls and tabletops at this Tokyo restaurant, which cocoons diners in a soothingly muted palette.
Japanese architect Keiji Ashizawa designed Grillno, creating interiors that reflect the concrete apartment block it's located at the base of.
Walls are covered in cement-board, while tables are made from thick slabs of concrete – as is the long open kitchen counter, where guests can watch chefs prepare smoked and grilled food from the menu.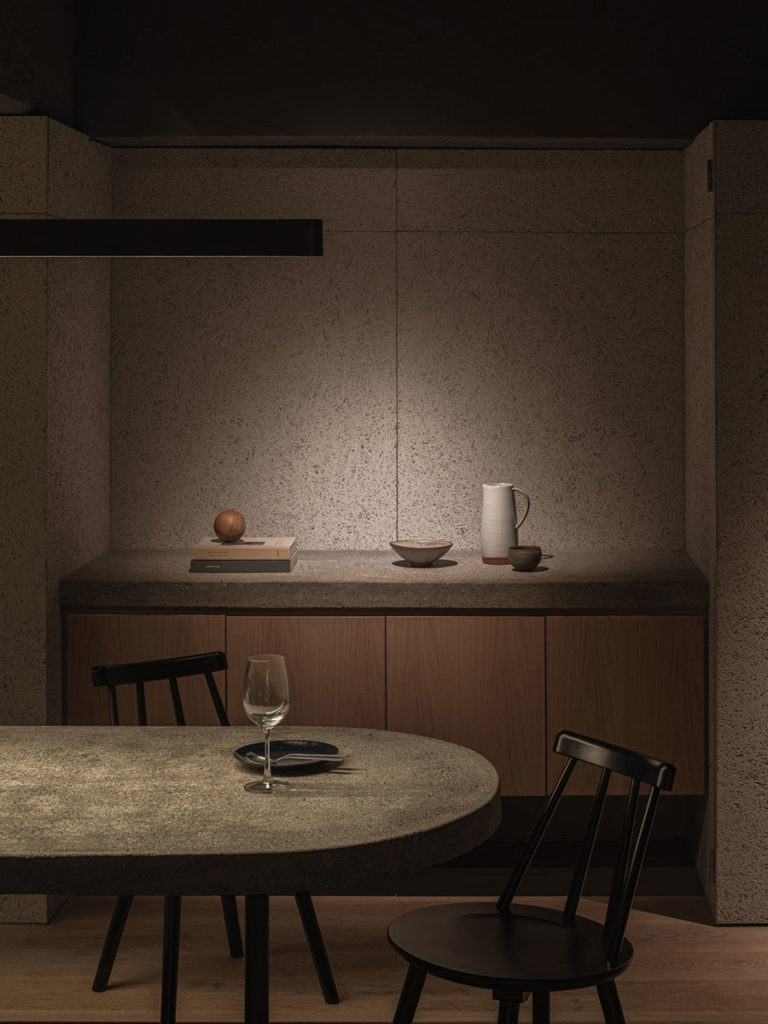 The restaurant's brutalist atmosphere is softened by oak floors and cabinets and dark wood dining chairs.
Ashizawa told Dezeen the aim was 'to achieve a relaxing atmosphere with moments of tension'. Grillno is located not far from Kawaguchi station, a 20-minute train ride from central Tokyo.