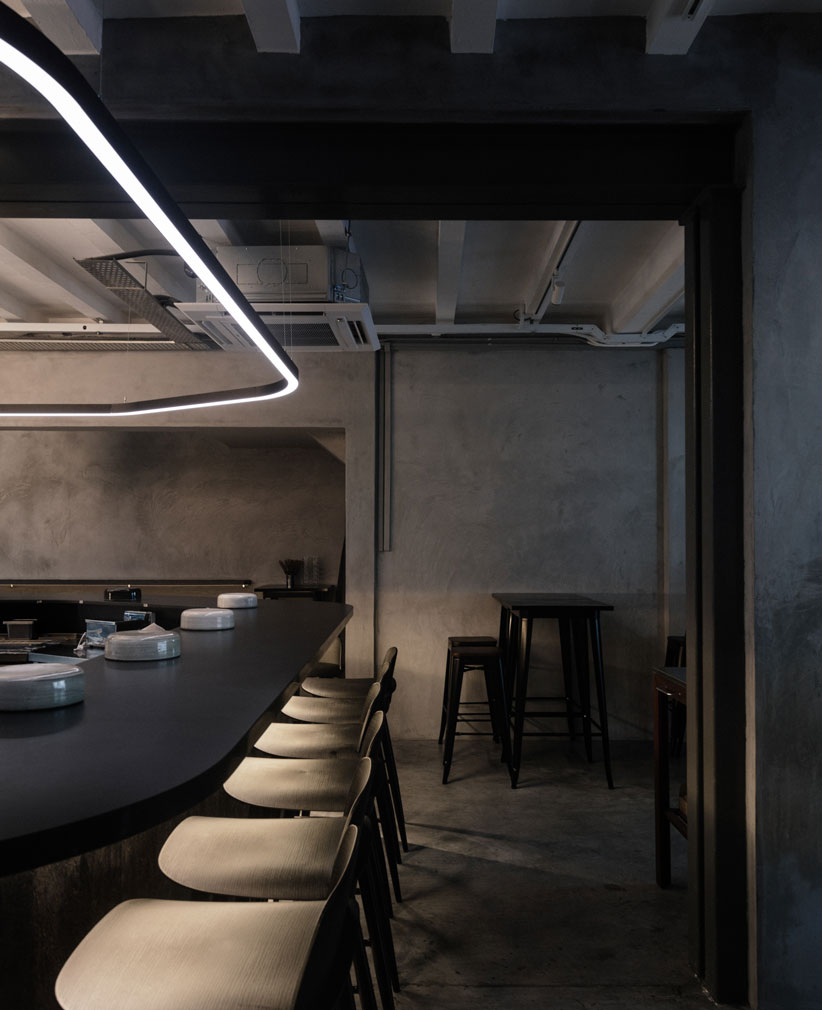 Strategically placed strip lighting and lashings of concrete create a moody atmosphere inside Singapore sushi bar Rappu.
Located in the city-state's Tanjong Pagar district, the omakase joint serves up a menu of hand rolls, izakaya and steak, alongside a long list of sakes. The Singapore restaurant was designed by OWIU Studio, which opted for an atmospheric neo-brutalist mix of dark stone and concrete.
The centrepiece of Rappu is its 20-metre-long continuous quartz bar – apparently a first in Singapore – which snakes through the restaurant's interiors. It's lit from above by a winding strip of LED, and from spotlights below which emphasise the texture of the material.
Elsewhere in the sushi bar, polished and rough concrete creates a pleasing clash of surfaces, all finished off by black wood furniture. Rappu's lighting system changes colour throughout the day, and can be synced to the bar's soundtrack.
52 Duxton Rd, Singapore 089516