Everything inside this brightly coloured Maine holiday home is shoppable, from the bedsheets to the bathroom fittings.
The Kennebunk home is owned by Brooklyn design store Pieces, which explains the apartment's eclectic range of design pieces. There's classic brands such as Artek and Vitra, as well as furniture designed by Pieces – for example, the chunky tubular Teddy Bear Chair.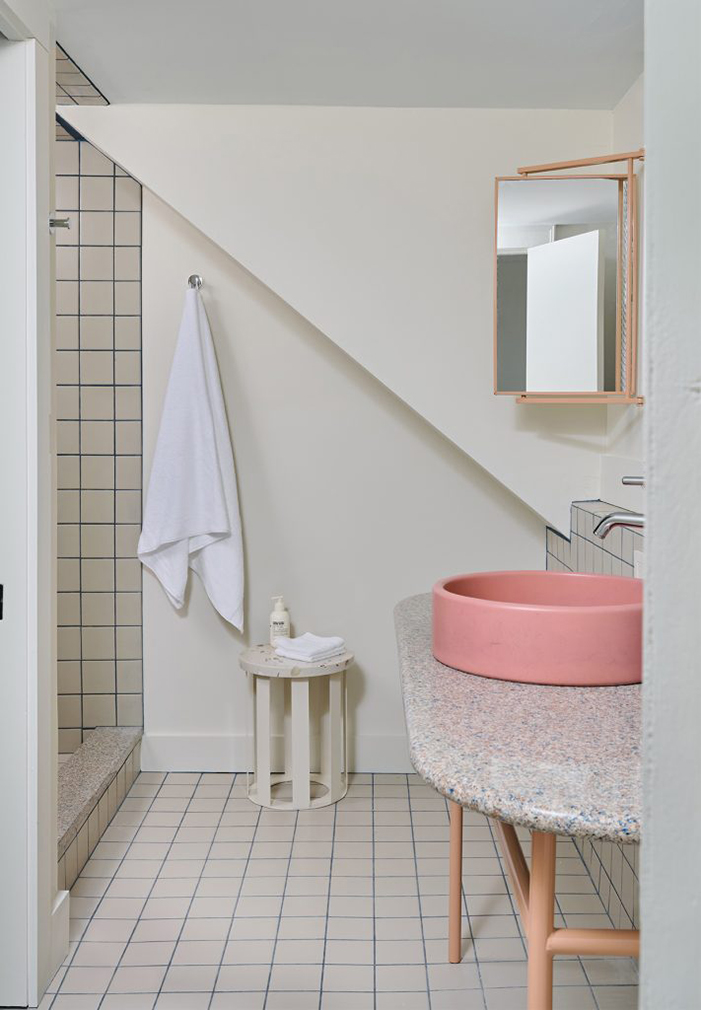 Guests eyeing it all up with envy can leave with a souvenir on order, as Pieces stocks everything in the home – down to the Rose Quartz paint in the living area. If you're not quite ready to invest in a large piece, there are smaller options, including tableware and duvet covers.
And thanks to the home's extensive colour palette – which includes a bedroom drenched in coral – visitors might also leave with some inspiration for their next renovation project. The four-bedroom US holiday home is available via Airbnb from £302 per night.