This Liberty-style alpine retreat perched over Lake Como sleeps 14, though only a few lucky will be able to rent it.
Priced at upwards of £7,592 a night with One Fine Stay, the villa is more like a nine-bedroom hotel, equipped with staff and renovated with a sleek pool-house extension and banks of glass that maximise the views. Gardens splay out for 4.5 acres, encompassing a heated infinity pool, outdoor grill, playground and treehouse.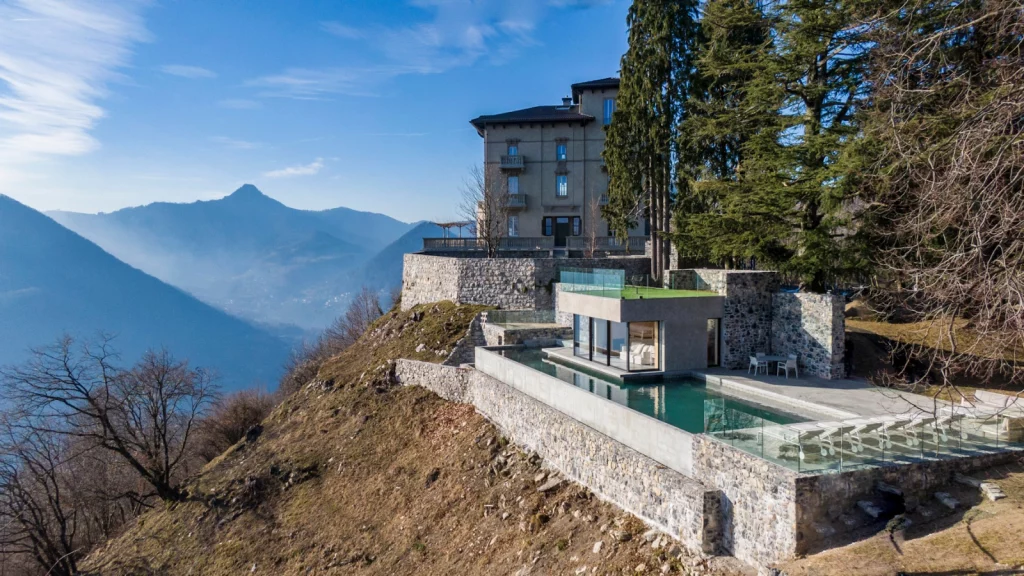 Inside, a lift links the four storeys, all layered in neutral fabrics and fine stone surfaces. Seven of the nine upstairs bedrooms have en suite baths and they all have balconies overlooking the lake. The main-floor common rooms open onto a wraparound terrace. On the top floor are the screening area, pool table and wellness room nestled in a stone niche.