Lakeside retreat Villa Lario offers a taste of La Dolce Vita on the shores of Lake Como.
The freshly revamped 19th-century mansion once belonged to notable industrialists, the Lombardi family. A century later, the sprawling estate has been expanded as an 18-suite design hotel, complete with a restaurant, infinity pool and one lounge bar where guests can enjoy sweeping views in total privacy.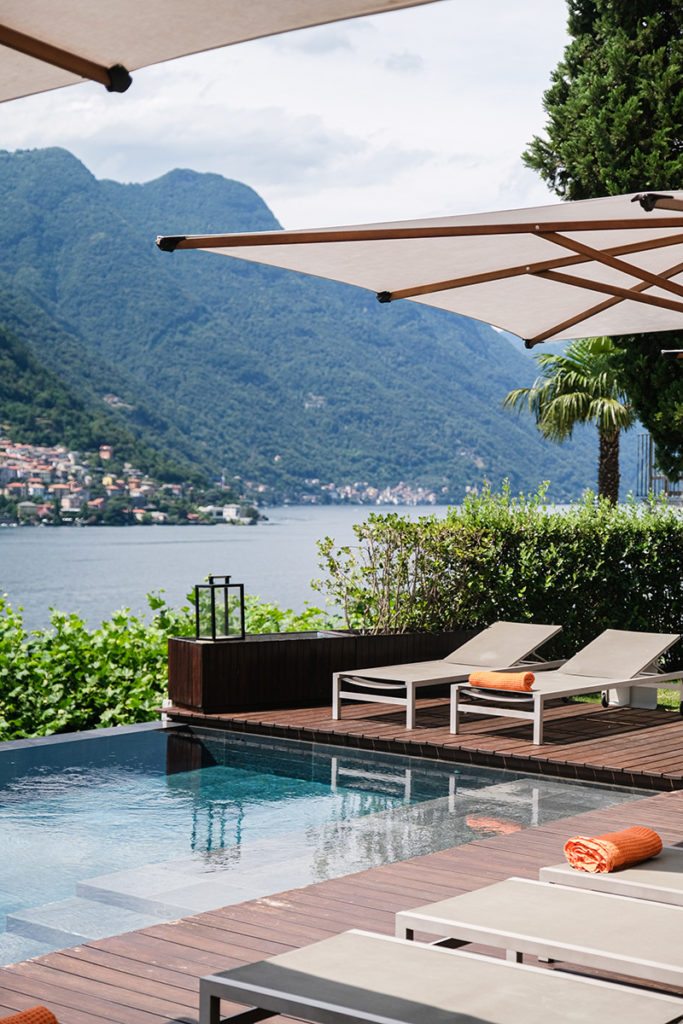 Rooms at Villa Lario start at €490, with the resort comprising four structures dotted along a secluded stretch of the Pognana cliffs: Villa Bianca, The Pavilion, The Garden Suite, and Il Palazzo – which was recently completed after a year-long renovation.
While the setting is classic, the interiors of Villa Lario are playfully modern thanks to Como-based interior practice Castagna 1939. It revamped the resort's interiors, daubing them in serene, neutral colours and contemporary furniture.
At newcomer Il Palazzo, the sun-drenched ground floor reception room takes centre stage with its dramatic fireplace – originally part of the kitchen – mosaic flooring and restored frescoed ceilings and mouldings. Doors open onto two-acre of private gardens landscaped with Mediterranean vegetation to help guests reconnect with nature.
Back up the cliff in Villa Lario's clubhouse, guests can enjoy a dip in the infinity pool overlooking Lake Como, taste executive chef Michele Tamburrino's seasonal specialities on the restaurant's alfresco terrace or take to the water from the hotel's private dock.
Villa Lario, Via Giacomo Matteotti, 34, 22020 Pognana Lario CO