Hospitality group House of Shila has taken over a former textile factory in Athens' Psirri neighbourhood, using its concrete structure and terrazzo floors as the backdrop for a 20-room hotel.
Mona is the second hotel the company has opened in the city and is located within view of the Acropolis. Psirri is described as 'a true bridge between the city's past, present and future' by House of Shila founders Shai Antebi and Eftihia Stefanidi. The creative neighbourhood is known for its leather and clothing, antique stalls, galleries, bars and food market.
This spirit imbues Mona's DNA and the boutique hotel's eight-storey structure, which dates back to the 1950s when it was used for garment and textile productions. After its adaptive reuse, it retains many features from this period, including an iron staircase, huge factory windows and weathered concrete walls that have been stripped of their many layers of paint to reveal their patina.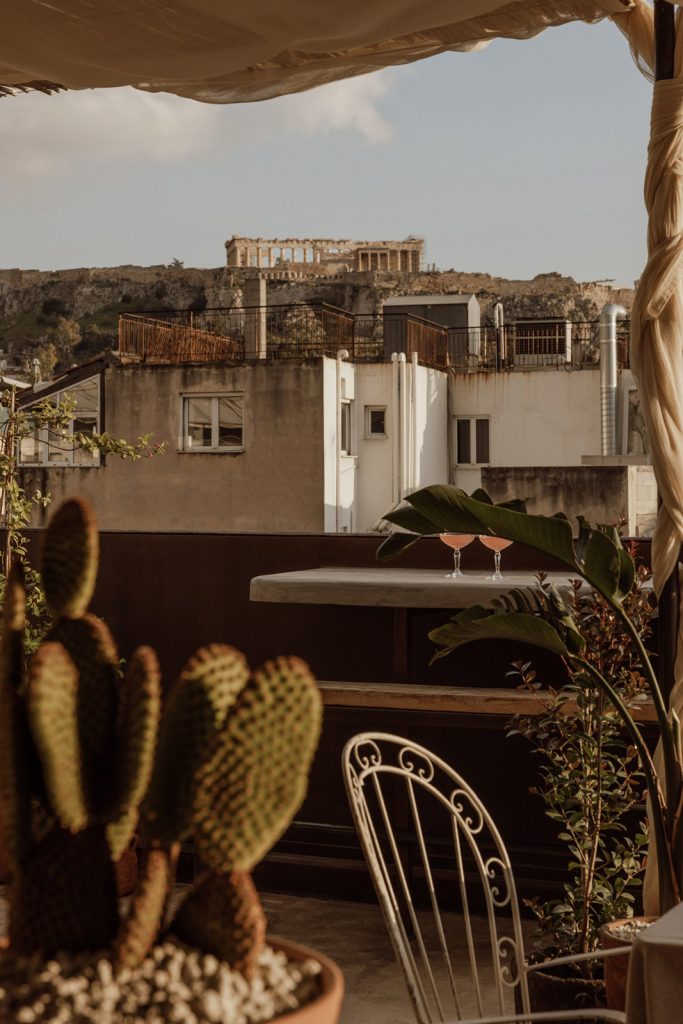 House of Shila has embraced the industrial aesthetic of the building, reusing as much of the factory's existing materials as possible for fixtures and objects to craft a 'sensual refuge'. Wooden furniture, velvet upholstery, and purposefully unmatching chairs and tables give Mona a lived-in feel that contrasts its industrial backdrop, especially in the street-level lobby – a multi-use lounge and cafe that also hosts events, performances and installations. (A speakeasy-style bar can also be found in the hotel's basement level.)
Mona is very much conceived as a shoppable stay: guests can purchase any object on display, right down to the bed linen and plants, after checking in. Rooms start at around £220 per night and range from compact 16-22 sqm boltholes to 'penthouse' style suites with balconies and terraces.
Kakourgodikiou 4, Psirri, Athens-Greece