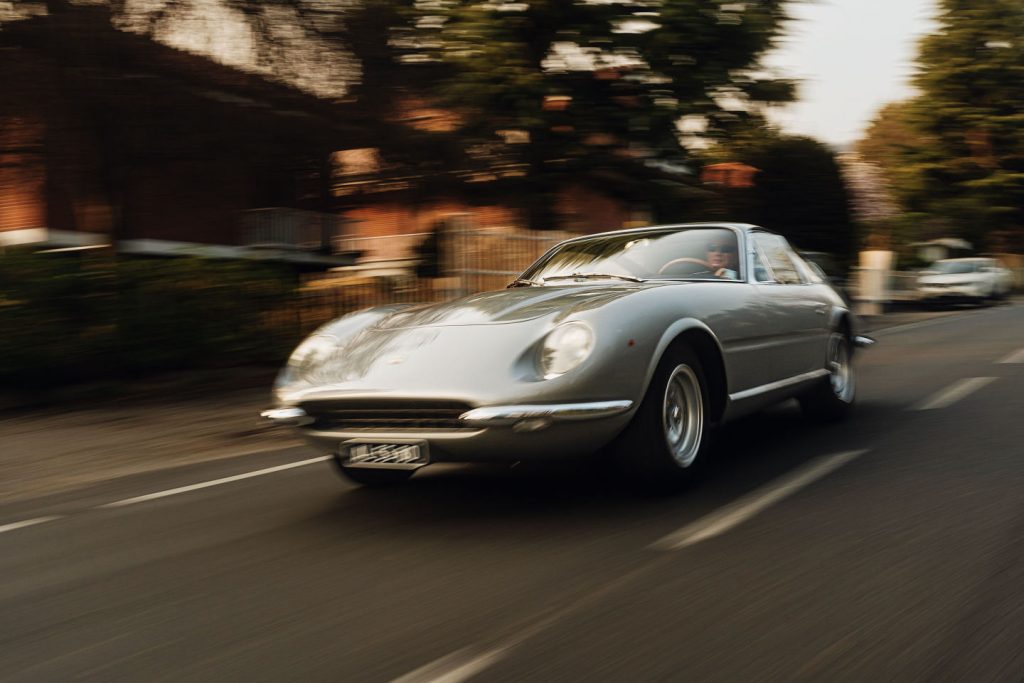 The very first prototype of Ferrari's 365 GTB/4 Daytona is up for auction via Sotheby's Sealed this week.
Previously exhibited at the Museo Ferrari, Chassis number 10287 is a crucial piece of Ferrari history and the first of its kind. The Ferrari 365 GTB/4 was introduced at the Paris Auto Salon in 1968 to replace the 275 GTB/4.
Pininfarina designer Leonardo Fioravanti, who had previously worked on the Ferrari Dino, was responsible for its styling, and it featured a more contemporary, sharp-edged look than previous rounded designs that Ferrari's traditionally featured. Inside, it was powered by the 275's Colombo V12 bored-out to 4,390cc.
A total of six 365 GTB/4 prototypes were built, but the first is undoubtedly the most desirable.
The car's side profile is most evocative of the production Daytona and is what Enzo Ferrari loved most about this particular car, featuring a nearly identical rear ¾ section and roofline. Similarities between this and Jaguar's E-Type can readily be seen.
The Daytona gained fame in 1971 when Dan Gurney and Brock Yates drove one in the inaugural Cannonball Baker Sea-To-Shining-Sea Memorial Trophy Dash from New York to LA. The pair completed the 2876 miles in 35 hours and 54 minutes at an average speed of 80.1 miles per hour. Gurney said: 'We never once exceeded 175 miles per hour.'
TV buffs will  also likely recognise the Daytona from the first two seasons of Miami Vice.
For its part, Chassis number 10287's was used extensively for testing at Modena Autodrome by Ferrari in 1967. It was later loaned for a stint to 1968 and 1970 world powerboat racing champion, Count Vincenzo Balestrieri while he awaited delivery of his Ferrari Spider.
It has been sold a few times since, though most recently was in the Netherlands, where it underwent a meticulous restoration, scooping it the Best of Show award at the 2016 Concours d'Elegance Paleis Het Loo Apeldoorn. It's rarely been seen since, but was on show at the Museo Ferrari from 2015-2016.
The auction closes on 26 May 2023.