Part sculpture, part dwelling, this Bay of Cannes property was inspired by its mountain backdrop and is the handiwork of self-taught organic architect Jacques Couëlle, who rallied against the clean lines of modernism.
Couëlle is often referred to as the architect of the French Riviera and the 'architect of billionaires', having developed a distinctive organic style influenced by Antoni Gaudí that borrowed forms directly from nature.
This three-bedroom French property dates from the late 1960s and is one of five so-called 'landscape villas' he designed in the Bay of Cannes, on the outskirts of the village of Mougin. Its rounded, boulder-like concrete volumes eschew right angles, which Couëlle believed 'provoked human anxiety', favouring curved ceilings, arches, irregular tiles, and rough plastered, textured walls.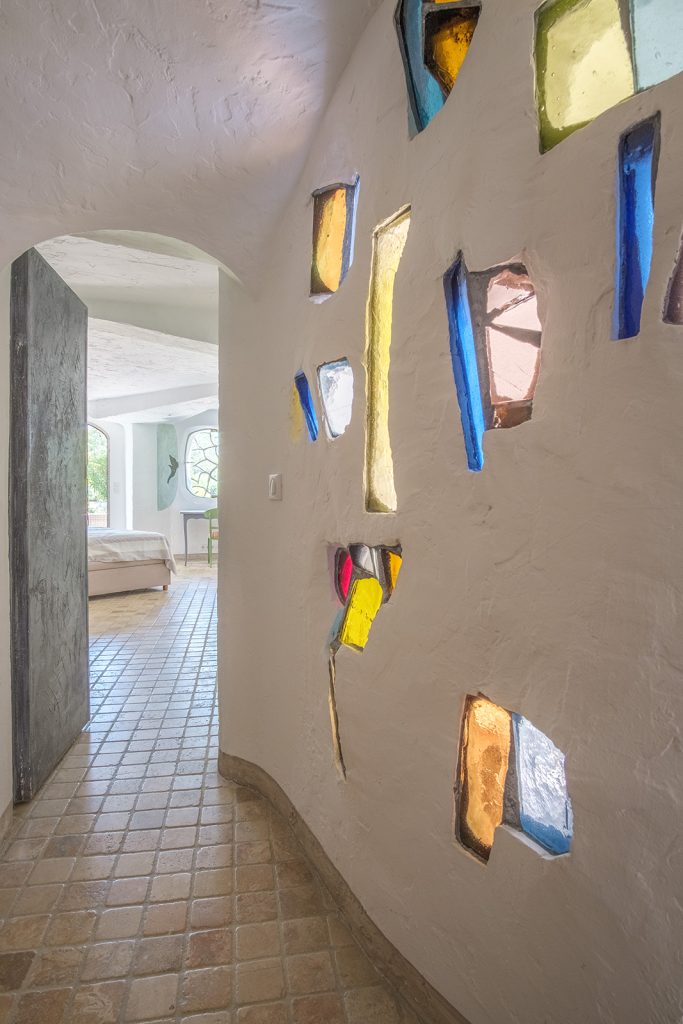 Patrice Besse is selling the architectural marvel with the price upon application.
Among its many delights are stained glass windows, coloured stone flooring twisted, and sinewy stair railings that resemble the tangles of a bramble patch. The grotto-like sitting room has bespoke 'wavy' doors that open onto an interior courtyard – with more patios branching off the bedrooms.
Cannes is 15 minutes away from the hilltop home, which is wrapped in a Mediterranean garden planted with olive trees, and it comes with its own kidney-shaped pool.