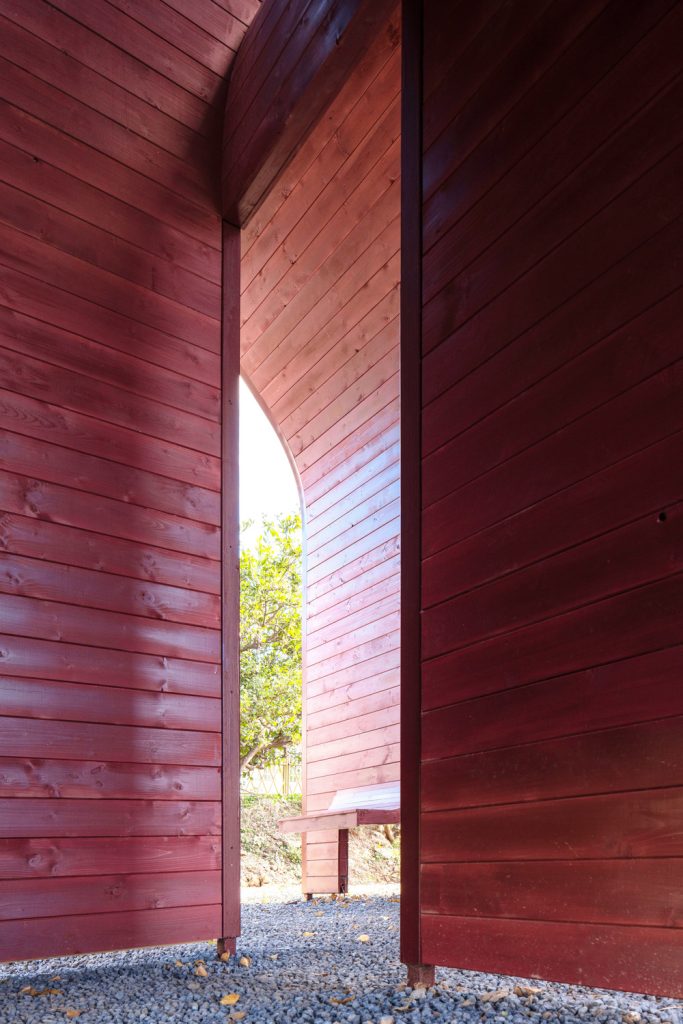 A bright red wooden hut has popped up in China's Jiangsu province, and its swooping form is designed to create space for contemplation.
Named Wooden Pavilion #2, the structure is designed by LIN Architecture and is the second meditation hut created by the practice for the city of Zhenjiang. The first was an all-black pavilion with a similarly curving exterior.
The ergonomically shaped cabin has seats and benches that 'peel' away from the wooden walls, creating space for visitors to sit and reconnect with nature or enjoy a few minutes of meditation. It's designed to echo traditional architectural forms of the region, while also encouraging the local community inside to stop and enjoy a moment of pause.
The pavilion's layout means individuals are shielded from one another, giving the sense of being alone even when others are nearby. LIN Architecture told Yanko Design the hut is conceived as 'a spatial experiment on using small-scaled temporary buildings to stimulate the site'.
See more inspiring pavilions across the globe
And one to look forward to…