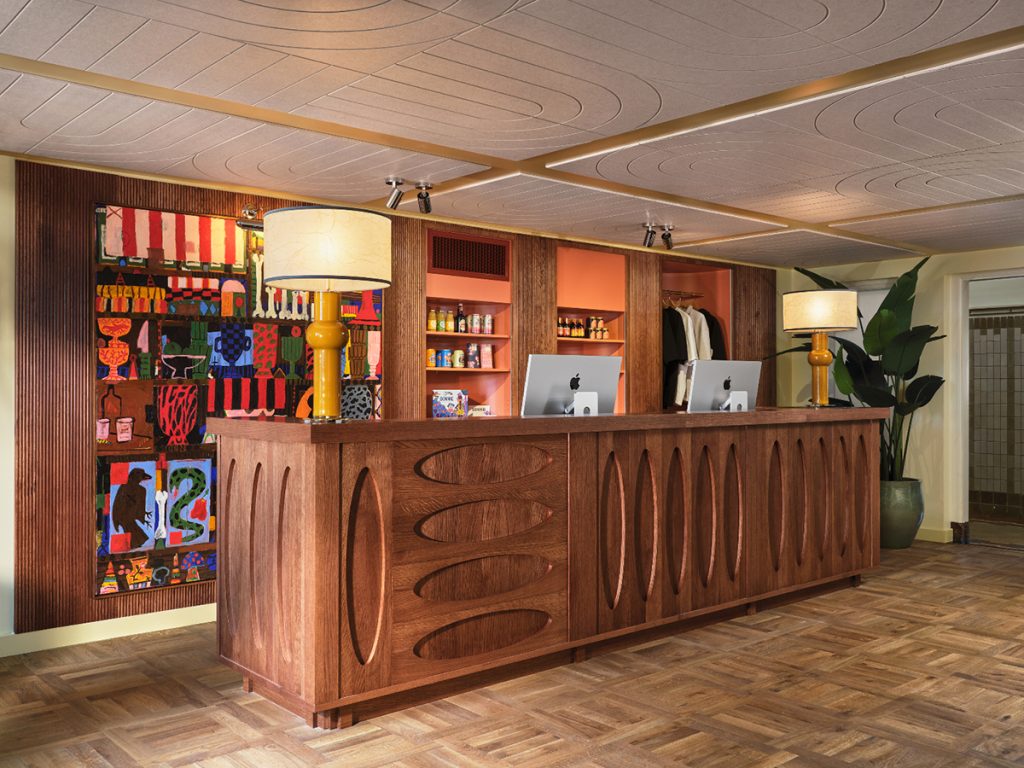 The Hoxton Lloyd brings a bold palette to the art deco interiors of one of Amsterdam's historic maritime landmarks.
Interior design studio Nicemakers worked alongside AIME Studios to overhaul the building, previously known as the Lloyd Hotel – a space known for its eclectic rooms and unconventional design choices. Nicemakers has taken a more sober approach to things, retaining some of the quirky features but introducing a richer, more sophisticated colour palette.
Rooms – which start around €300 per night – are now dipped in deep sea blues, with bright orange benches, geometric textiles and wood panelling that clearly reference the building's past as a shipping line headquarters.
For guests that want a less conventional hotel experience, the Hoxton Lloyd offers some 'concept rooms' – including one with a grand piano and one with a dramatically oversized bed (a holdover from its previous hotel life).
The building's public spaces also use colour to great effect, particularly the Breman Brasserie with its lemony walls – which serve as the backdrop to a South American menu – and the pattern and colour clash of the hotel lobby.
Oostelijke Handelskade 34, 1019 BN Amsterdam, Netherlands