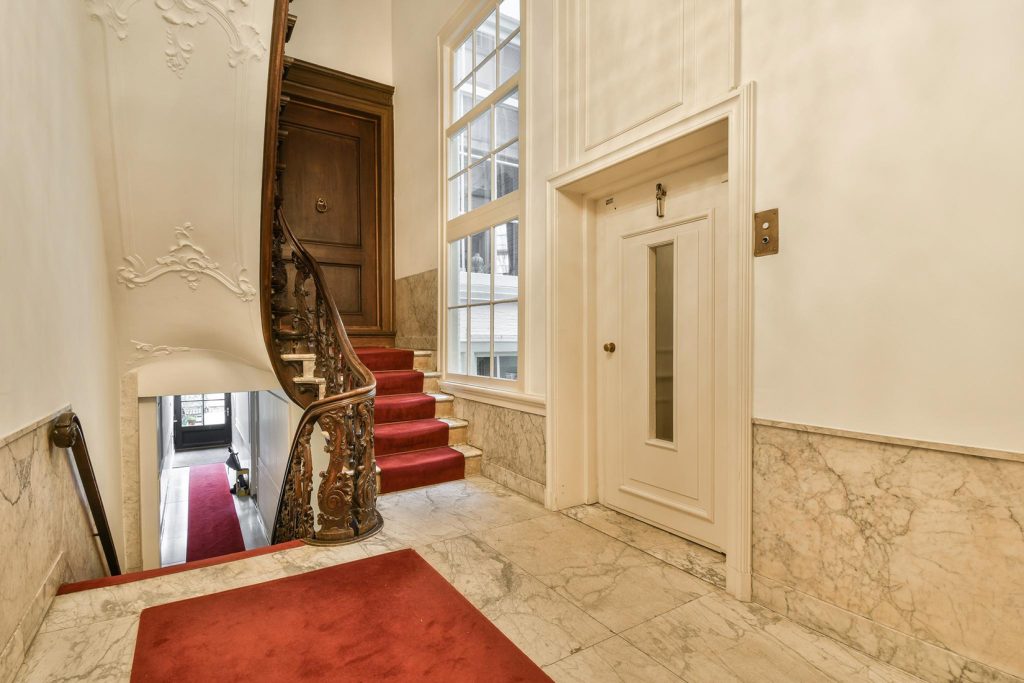 Located around the corner from Amsterdam's famous Nine Streets, this white-washed apartment packs spectacular volume into its diminutive floor plan.
The 98 sq m apartment is at the front of the historic canal house, De Kooper Moole, built in 1746 on the Keizersgracht and now considered a national monument. The one-bedroom living space is spread over two floors and is accessible from the basement and street level, which leads into a grand, marble-lined hallway.
Because it's a historic canal house, rooms inside the apartment are tall and slender, with towering windows and grand historical details, 'pearl necklace' mouldings on the ceiling and exposed beams on the lower level.
Up top is the period living room with fireplace and views over the Keizersgracht – the widest canal in Amsterdam. Adjoining it is the upgraded Bulthaup kitchen and a corner library that reaches to the ceiling.
According to listing agent PC22, which is marketing the property for €1.099m, Piet Boon designed the bedroom and bathroom on the lower level, and there's also a sauna for unwinding after a long day. Notably, the price reflects that it is located on its 'own ground' in the heart of central Amsterdam.
Restaurants The Duchess and Mr Porter, Anne Frank House, and the W Hotel are within a short walk of the Amsterdam property. Still, this particular stretch of the Keizersgracht is known for being quiet and less touristy than the neighbouring Nine Streets.