A new 3,000-capacity venue at east London's Queen Elizabeth Olympic Park has opened to host ABBA's virtual comeback tour.
The mass timber temporary ABBA Arena is designed by STUFISH Entertainment Architects and is purpose-built for the concerts, where virtual avatars of the band will play their songs for the first time in 40 years.
Demountable and re-usable, the hexagonal venue is designed so it can be transported to other sites and re-used once the London performances end.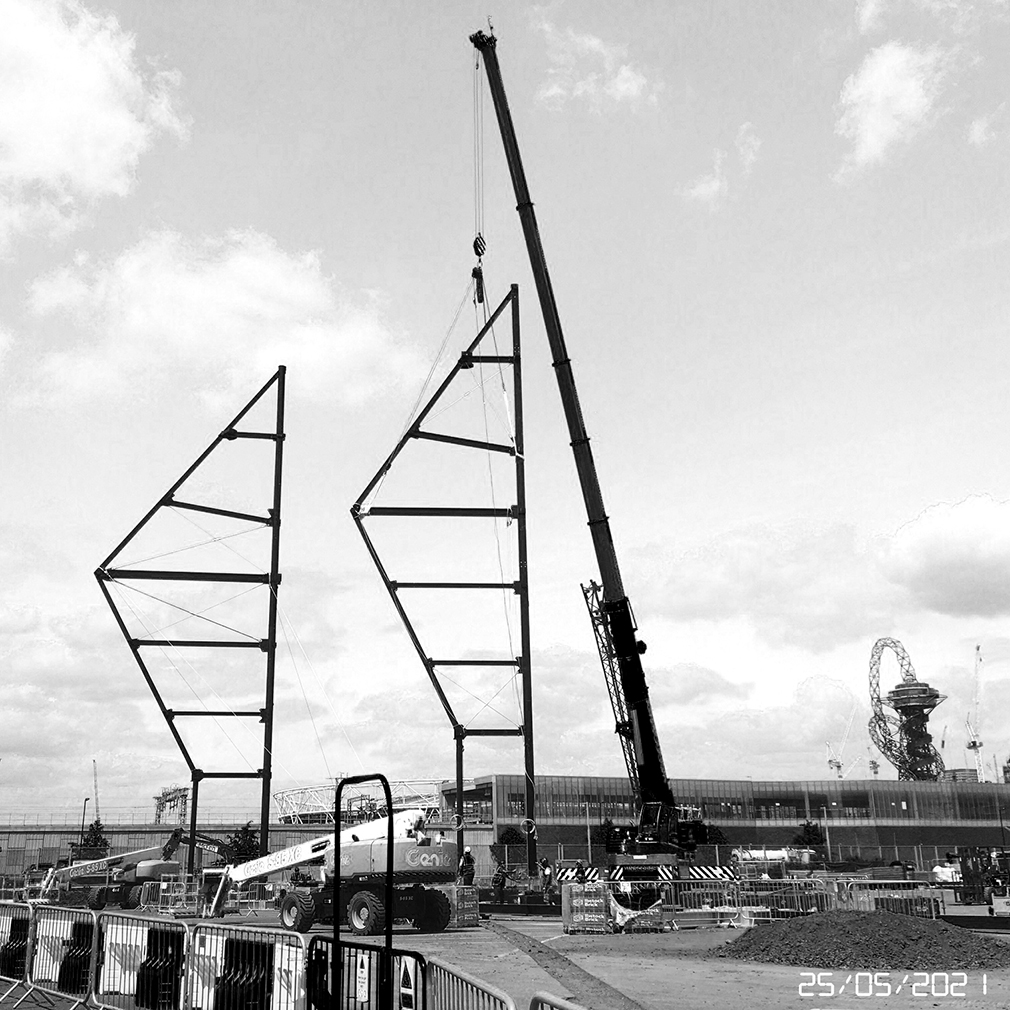 The London Legacy Development Corporation approved the pop-up arena – which is adjacent to the Dockland Light Railway's Pudding Mill station – back in March 2020. It will occupy the Stratford plot for five years, after which the area will be given over to housing. The caveat to its approval was that quality and materials could not be compromised for the sake of its impermanence. 'The design of the building, including its materiality, must result in a structure that is not only beautiful, but also durable,' insisted the review panel.
The Stratford arena intends to blur the lines between live performance and 'Avatar' technology. 'ABBAtars' perform the band's songs created by George Lucas's Industrial Light & Magic visual effects company. Motion-capture technology worn by Benny, Bjorn, Anni-Frid and Agnetha means that the stage performance accurately mimics their mannerisms and moves.
STUFISH was founded by late British architect Mark Fisher and has a history of ambitious staging of musicians and immersive concert experiences. Elton John, Lady Gaga, U2, Beyoncé, Madonna, the Rolling Stones, and Pink Floyd have all performed in their permanent and semi-permanent structures.
The London and Hong Kong-based practice has also been working on a new vertical theatre project which embraces social distancing – beyond the pandemic regulations placed on entertainment venues – as a design for the future and a new era of venues.
Production of the ABBA Voyage concert is by Svana Gisla, whose's previously collaborated with artists such as David Bowie and Beyonce.
ABBA VOYAGE is currently booking through until 28 May 2023. See ticket prices and information.