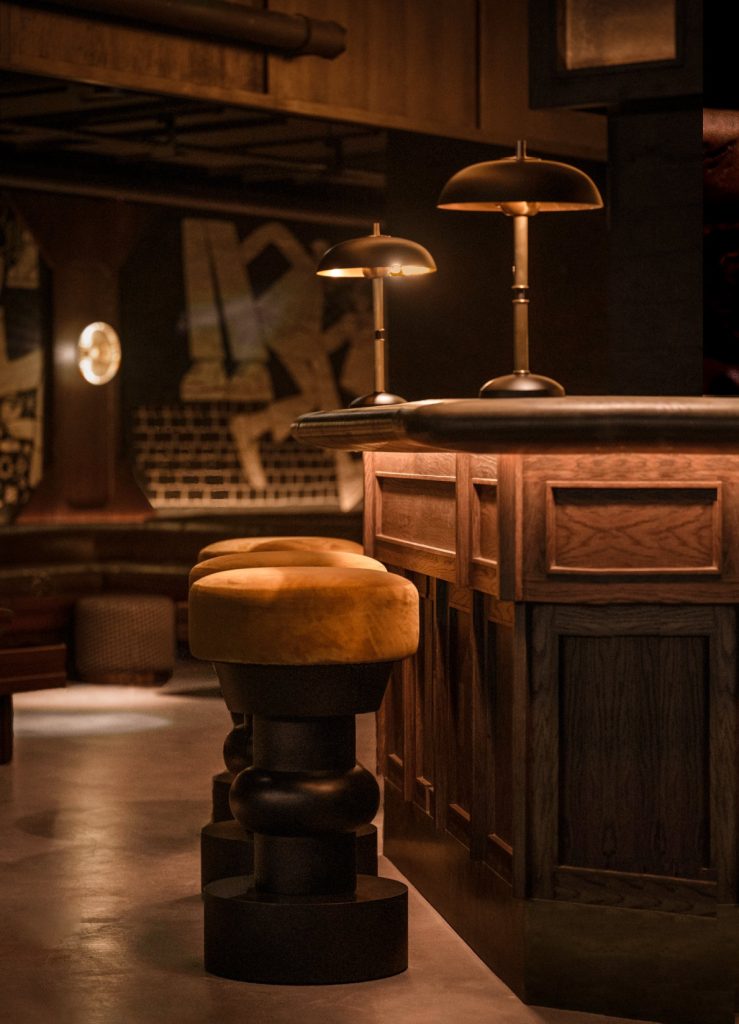 Leather, velvet, exposed brick and a glowing central bar create plenty of drama at this music bar, set beneath the streets of central London.
Stereo Covent Garden is the latest offering from Experimental Group – the team behind Experimental Cocktail Club and London's Henrietta Hotel – and opened in early 2023. Experimental tapped Design studio Afroditi to create Stereo's moody interiors, using lighting and mirrors in a way that's reminiscent of the prohibition-era bars of New York – however, all the usual speakeasy elements have been massively exaggerated and expanded.
The bar has been turned into a blaze of light, studded in 88 globe-shaped lamps, panelled in wood and mirroring, and watched over by a golden eagle. Tables are low, sofas are deep, and colours tend towards the deep browns, burgundies, reds and blacks.
Afroditi has used light and reflective materials to dramatic effect, emphasising Stereo's subterranean nature – one bare brick wall is uplit and covered in a huge mural – while creating a welcoming backdrop for guests.
On the menu are burgers, wings and nachos, classic cocktails and Stereo specials named after iconic songs – all accompanied by a live house band and a rotating list of acid house DJs who take over until 3 am. Production company High Scream designed and built Stereo's intimate stage set-up, which features an L-Acoustics sound system.
35 The Piazza, London, WC2E 8BE