Louis Vuitton calls it 'the most authentic high-end sneaker ever'. But the new drop of 47 bespoke Nike Air Force 1s – a collaboration with the French fashion house – also happens to be the first-ever crafted outside a bona fide Nike factory. The so-called authenticity refers, instead, to the painstaking craftsmanship, hand-cut decals, and hand-stitching at Vuitton's accessories atelier in Fiesso d'Artico.
The original pieces, wearable works of art, were the vision of designer Virgil Abloh before his death last year, while still serving as artistic director of Vuitton's menswear line.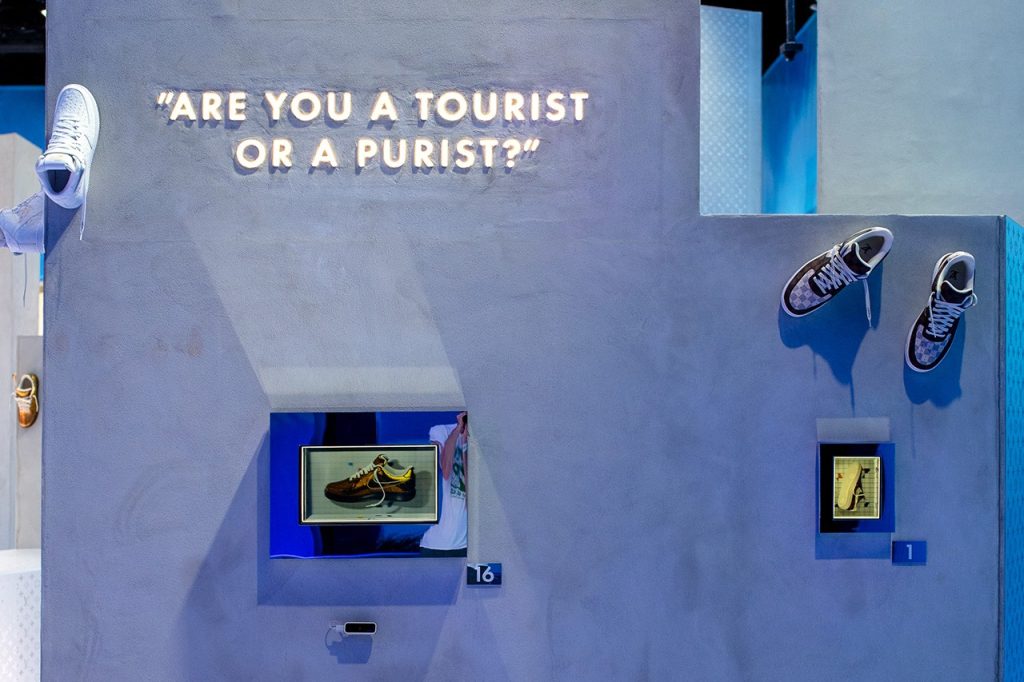 Abloh had spoken about his fondness for the Air Force 1, calling it an emblem of the streetwear community in Rockford, Illinois, where he was raised, and a cultural symbol worldwide. The designs he staged at LV's Spring/Summer 2022 show featured the familiar hallmarks of the legendary trainer, realised in Vuitton go-to materials like crocodile, faux fur, and PVC.
In production since 1982, when Abloh was two years old, Nike's Air Force 1 grew beyond their function and milieu, becoming one of those rare cultural signifiers that transcend border, language, and class. In his inimitable way, Abloh brought the touchstone of his past into the rarefied world he occupied at the height of his career. Together, the two iconic brands represent the high-low culture fusion that was his trademark.
Louis Vuitton and Nike's Air Force 1; by Virgil Abloh – at the Greenpoint Terminal Warehouse in Brooklyn until 31 May – features all 47 editions of Abloh's Nike Air Force 1, and the immersive spaces will exhibit the creative dialogue between Nike and Abloh, representing Louis Vuitton.