Dutch studio Overtreders W used zero mortar, glue or screws for its Stable Shack guest suite, instead holding the building's reclaimed materials together with tie-down straps.
The structure is part of the VEEN|HUIS|HOTEL initiative – a series of seven experimental cabin hotel rooms designed to encourage people to visit the 200-year-old village of Veenhuizen in Drenthe.
There's plenty of history associated with the site, which, in the 1800s, became a penal housing colony for vagrants who were set to work on the surrounding farmland. Veenhuizen is now home to several natural sites of interest and a community of farmers exploring more restorative forms of agriculture.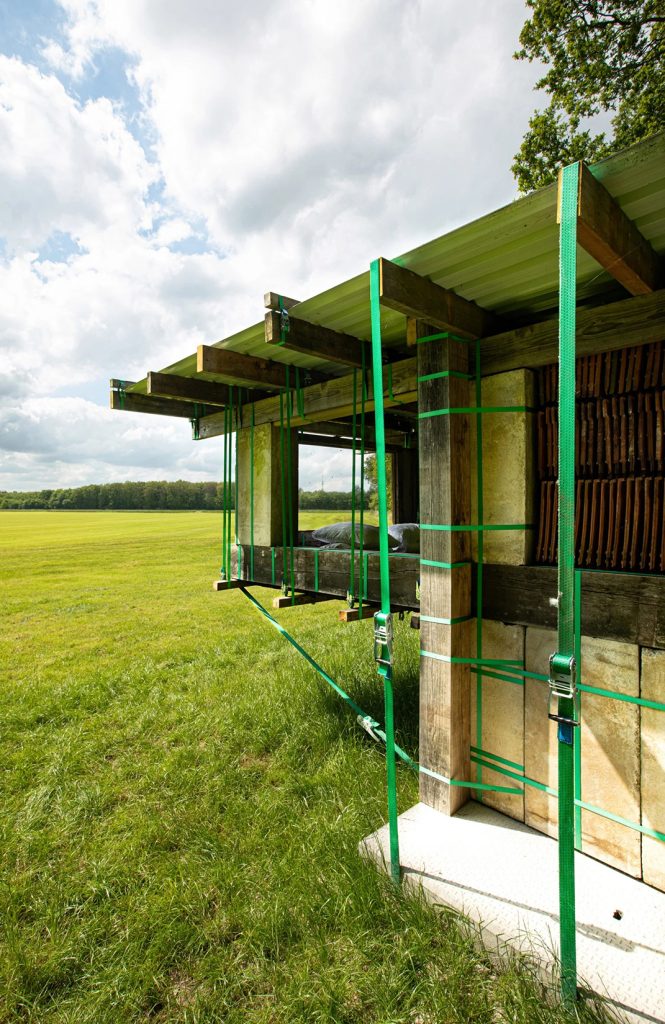 The VEEN|HUIS|HOTEL cabins are similarly focused on sustainability. Overtreders W specialises in temporary and recyclable architecture and took a strict approach to materials for Stable Shack, which occupies a peaceful spot in the middle of a peat meadow. Everything is sourced from the immediate area, with absolutely 'no flashy new components' added into the mix.
It lends the shack a distinctive, piecemeal appearance, with wood borrowed from a local carpenter and roof tiles sourced from a nearby farmyard – tied together using fabric straps and balanced on a concrete base.
Stable Shack (and six other cabins) are available to rent until the end of October, starting at €125 per night.