The architects at Snøhetta provide Norway with some of its highest-profile buildings. Yet they've also mastered the art of low-key allure. Their three new Bolder wood cabins, on the rocks above Lysefjord, near Stavanger, have a striking simplicity, with panoramic windows overlooking the wild, watery landscape. The cladding was cut from the same red cedar as in the surrounding nature. The interior is lined with oak.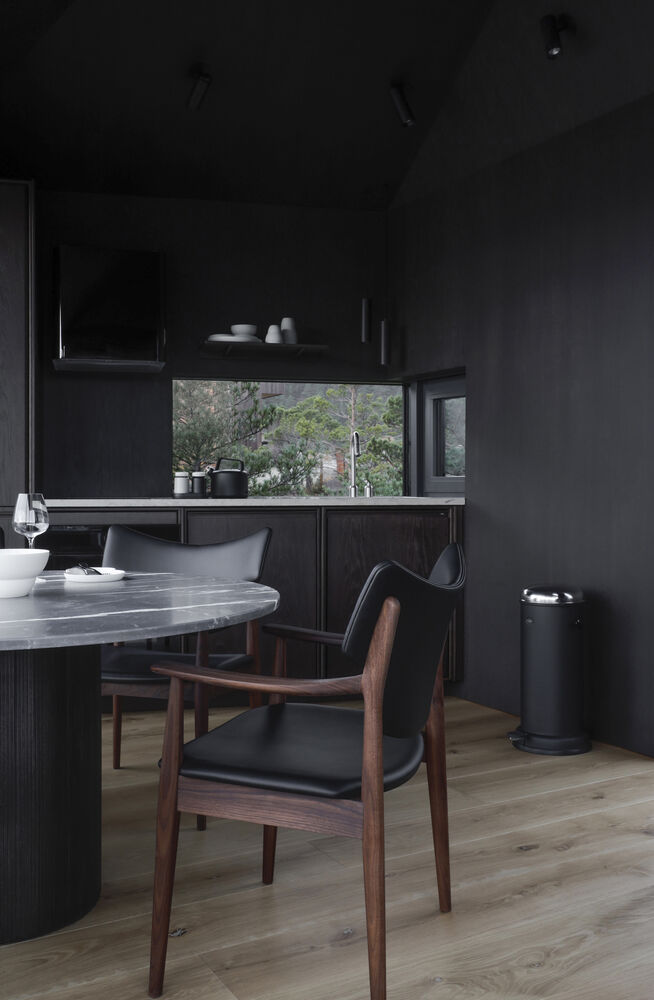 Each cabin has an upside-down design, with a double bedroom and bath on the main floor and common rooms above that seem to float over the shore. Small-scale luxuries work hard to make the experience as serene as possible – like the well-equipped high-tech kitchen designed by Vipp.
The lodges are available to rent from spring 2023.