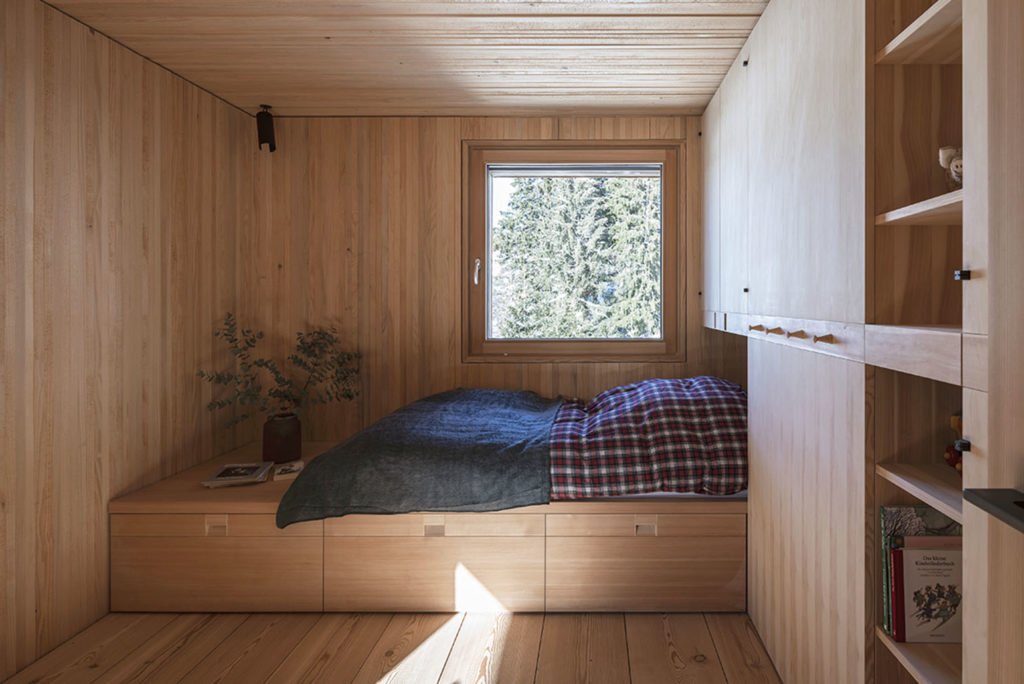 Munich-based Holzrausch, in collaboration with Grünecker-Reichelt, designed this towering telescopic home, which unfurls over six storeys in the Tyrolean Alps.
Zillertal Hideaway was long-listed for the 2019 Dezeen Awards and is available to rent via Off Grid Hideaways from €1000 – €1500 per night. It features a concrete skeleton clad in larch that nods to the alpine chalets dotting the surrounding site, as well as the forest which was partially felled to make way for the contemporary chalet.
Its bottom half (including ski storage facilities) is embedded in the sloping mountain site, with blonde timber slats overlapping above. Oblong windows capture views of Ziller Valley and are offset across the façade to break up the Austrian holiday home's solid mass and give each room a unique perspective.
The ground floor opens onto a large, protected viewing platform while living areas are set above, and are reached via an enclosed spiral staircase.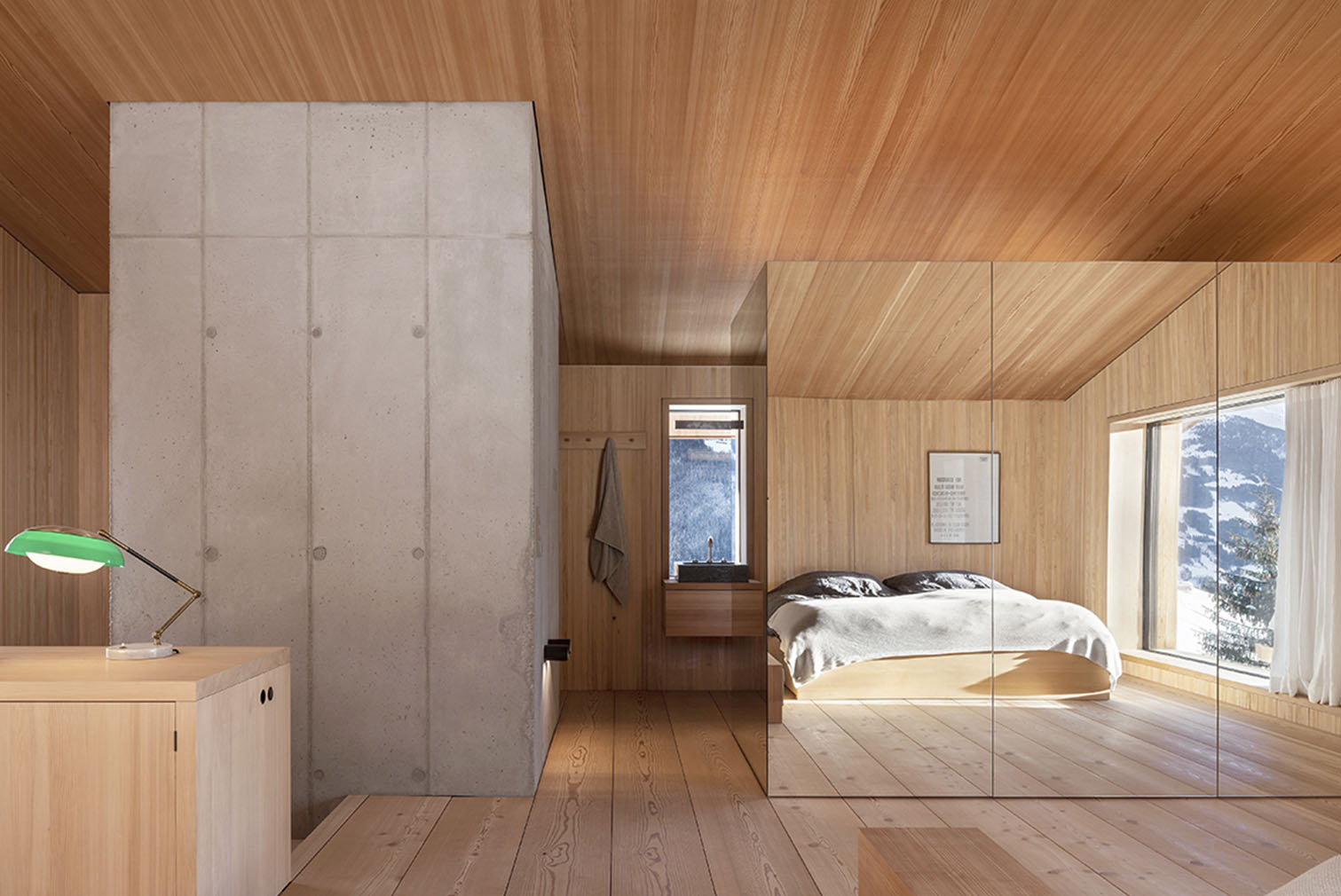 Interiors are the handiwork of practice Holzrausch Planung GmbH and are stripped-back to expose raw plywood walls and floors. Modern furniture injects pops of colour to the otherwise neutral space.