Earth is the world's oldest and most basic building material. It's warm in winter, cool in summer, serves as a natural air-conditioner, and when the building is torn down, it returns to the soil.
In that sense, The Vermont Earth House, in New England in the US, which has come on the market for the first time for $220,000 by Special Finds, is the ultimate eco-home.
The 1449 sqft, dome house sits on 47 acres of rural forest and was built in 1988 by the late architect Robert Chapelle.
Half dwelling, half art installation, with its arched vaults and rounded roofs, it would fit right into Bedrock or Hobbiton, via Antoni Gaudí.
The one-bedroom Vermont property was the culmination of a life-time's quest by the MIT-educated engineer to find a 'cure' for modern building materials that restrict shape and movement.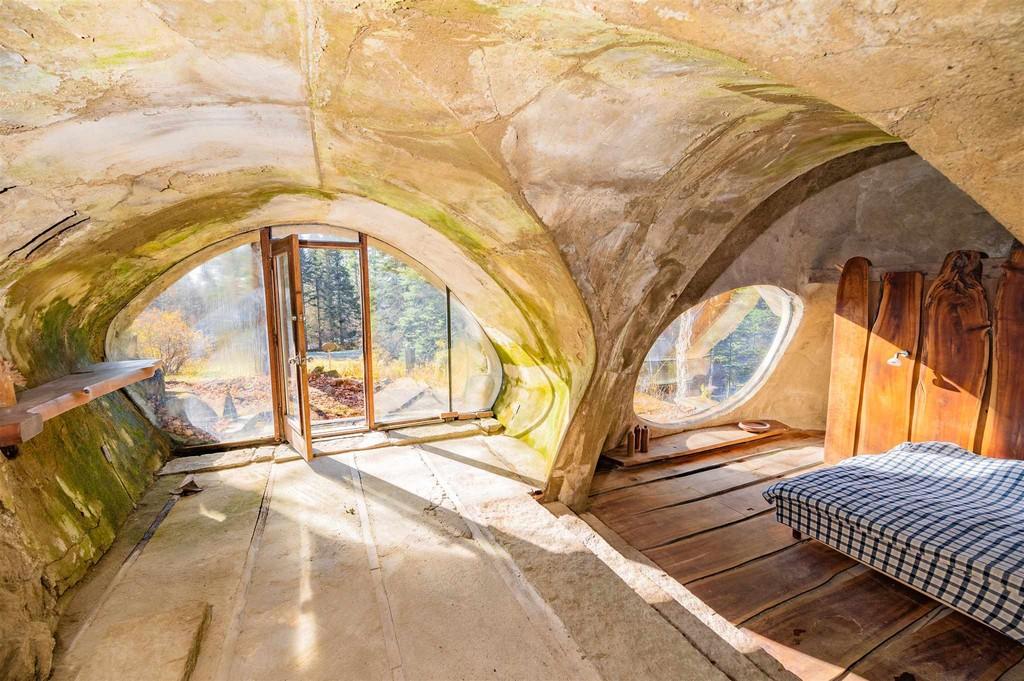 Without a blueprint or plan, Chapelle free-handed the construction, using sheets of polystyrene coated with mud and cement, inspired by earthen buildings he had seen when living and working in Africa.
Inside, the walls are decorated with cherry wood panels, and hand-made furniture, as well as towering granite columns.
Heritage experts hope the unique property will attract an architecture student – or even an Airbnb owner – interested in preserving it, rather than tearing it down and putting up a new structure.
Chapelle, who died in 2018 aged 97, said of the home in an interview in 1994: 'Our country is so wedded to studs, sheetrock, plywood, plasterboard. All you get is a box.'