Concrete, MDF and plywood interiors sound more like a building site than a place for fine dining. But for Gran Fierro, that's the point.
The self-styled 'restaurant with a sustainable soul' in Prague has re-opened after a grand redesign by award-winning Czech firm, Formafatal.
Inside the historic building, near the city's UNESCO world heritage-listed Old Town, raw construction materials and angular, brutalist details are put to work in the 4,197 sq ft space that reuses much of its original furniture.
An iron bar optically divides the space, with trellises of foliage snaking along welded, wire mesh and an acid-stained floor.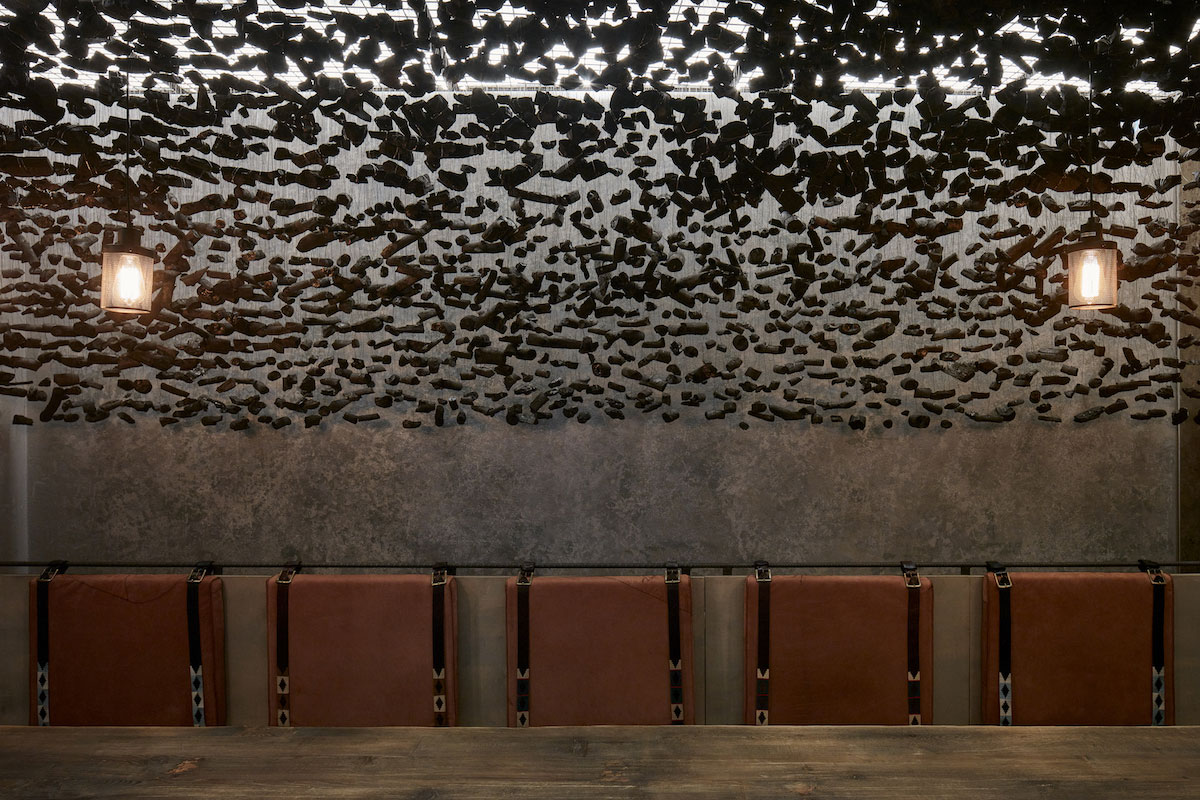 Customers order Argentinian steak and blood sausage whilst sat on benches hewn from steel beams, with a charcoal wall that glints in the light and shou-sugi-ban wall cladding- a Japanese method of preserving wood by charring it.
The change was serendipitous after owner Juan Cruz Pacin, who opened his first Gran Fierro in the city in 2015. He was forced to move to an address near The Mánes Exhibition Hall, a unique, industrial building from the 1930s which stands next to the Vltava river, and started to re-examine his eco principles.
The Prague restaurant now focuses on sustainability and makes its own bio-charcoal on-site from recycled food.
Myslíkova 8, 110 00 Nové Město, Czechia