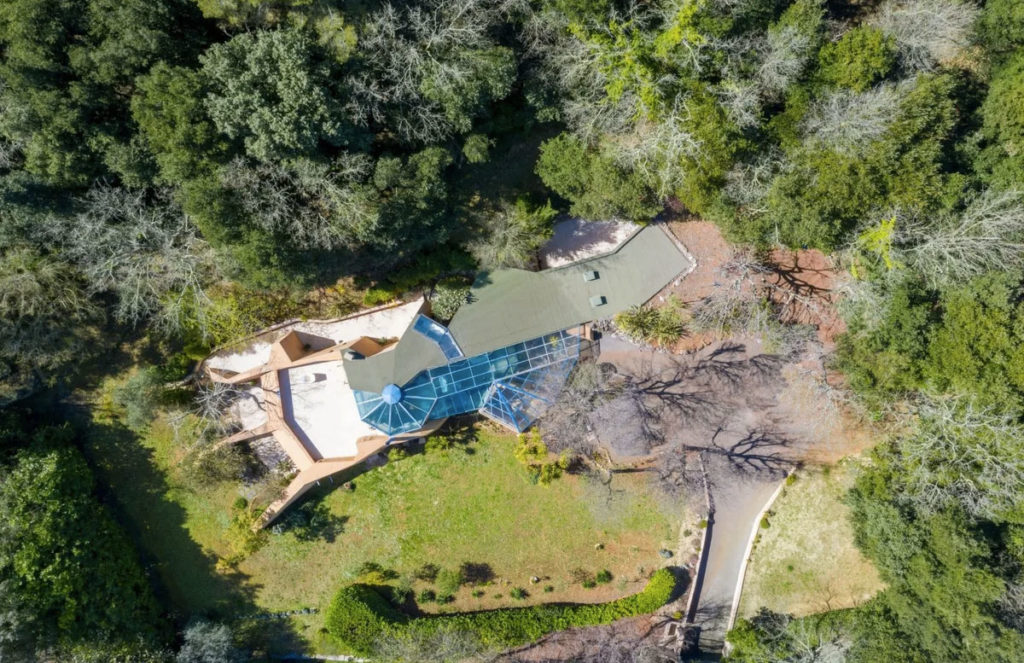 This postmodern French Riviera home might be designed around an angular atrium, is on sale for a bargain price of €990,000, but there's one snag: its 35-year-old interior needs reviving.
The 1980s Côte d'Azur property lies 10 miles from Nice and has a double-height space with a pool and planting, lit by a skylight and glass walls. It offers a great opportunity for buyers with some extra cash and imagination to honour its unusual design and bring it back to its original glory.
Pink stucco covers its concrete trapezoid form, punctuated by simple window openings and topped with a large glass roof. The three-bedroom La Colle sur Loup building has an angled roof terrace wall supported by external buttresses that slope down to ground level to enclose two sun terraces.
Inside, a central pool area flows on the outdoors and additional living spaces with rough plaster, timber, and raw concrete elements. A floating staircase leads up to the galleried upper floor with forest views.
La Colle sur Loup architect Michel Juillard designed the 1,991 sq ft postmodern property between 1984 and 1989 for a landscape gardener. Legend has it that the project got approved because Julliard was a 'local boy,' according to selling agent Côte d'Azur Sotheby's International Realty, which describes the home as a 'gem to be discovered.'