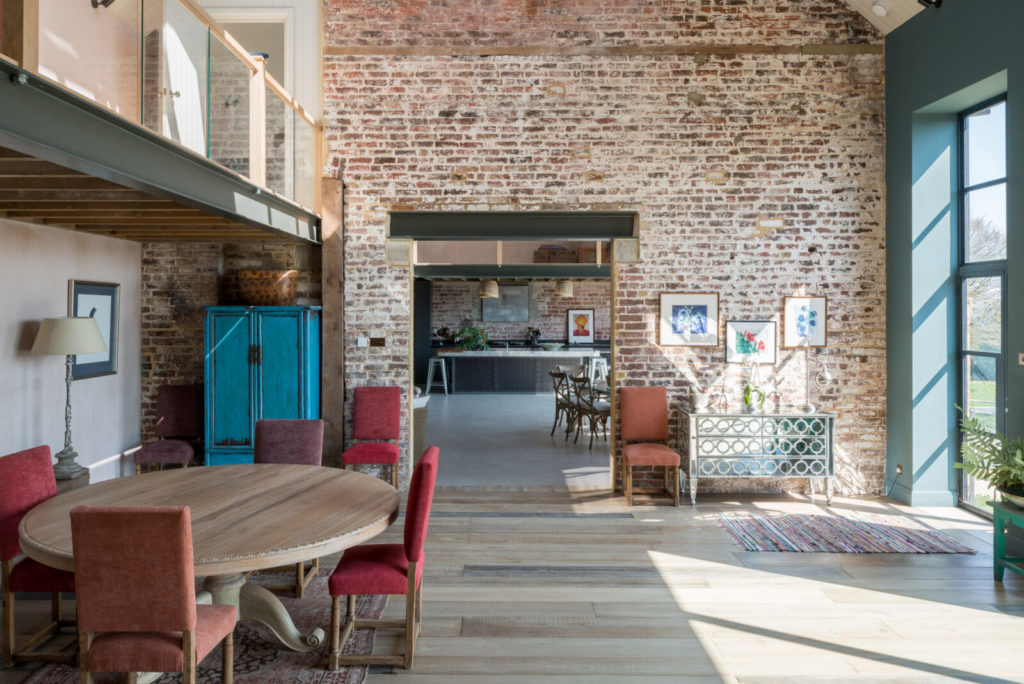 It's not hard to see why this sprawling conversion in east Sussex has the moniker The Glass Barn – its walls and pitched roof are punctuated by vast panes that capture views of the landscape and sky.
Practice John Bullock Design converted the barn, which overlooks the Weald Area of Outstanding Natural Beauty, next to the village of Wadhurst, transforming it into a five-bedroom family home that maintains its agrarian roots but is adapted for modern living.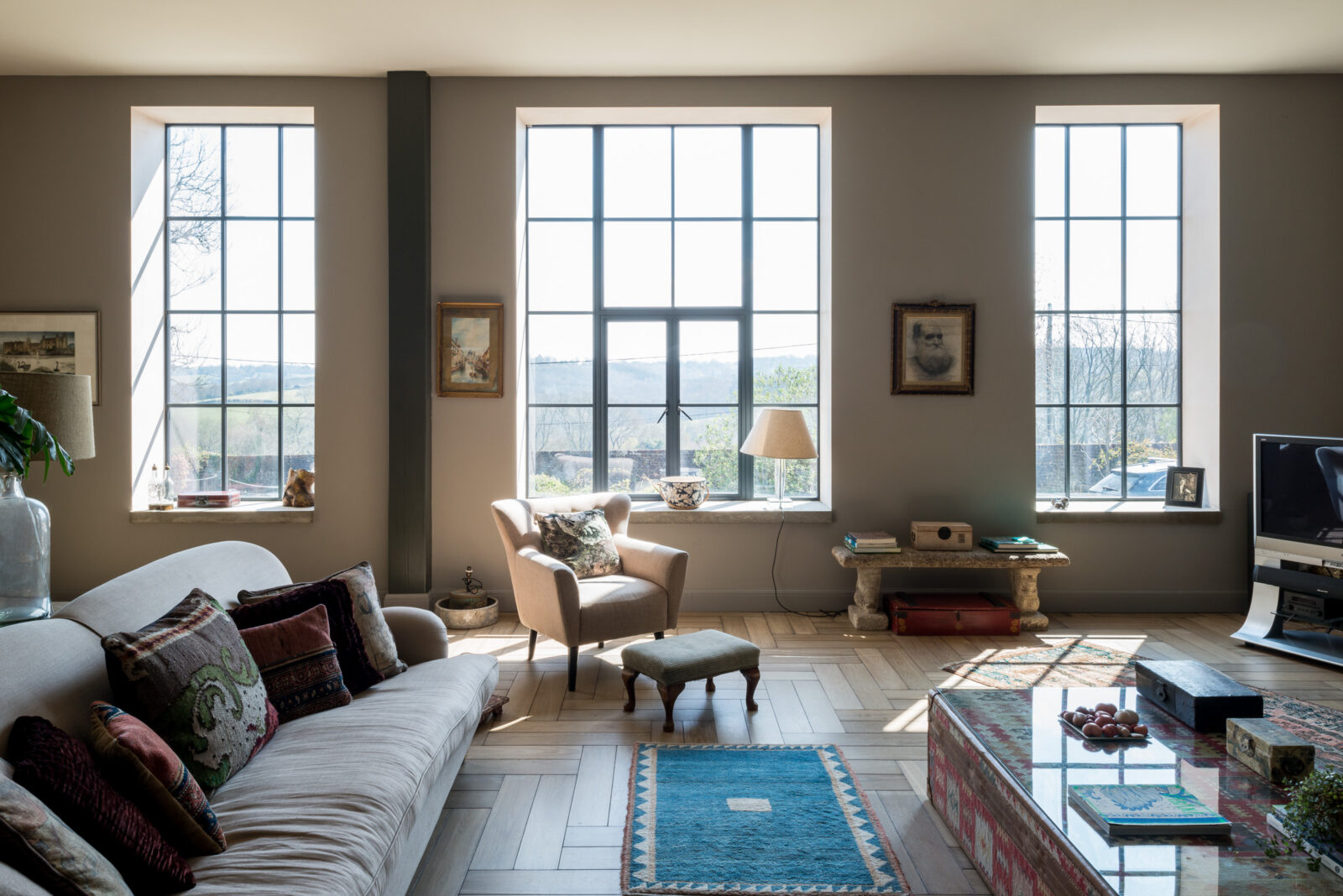 The stone building is crowned by a pitched roof, tiled in slate, and its facade is broken up by 14 aluminium framed windows that drench the cavernous interior space in light. This juxtaposition of old materials with new sets the theme inside the Sussex property.
Double-height drama awaits inside the 7,000 sq ft home, for sale via The Modern House for £2.25m. Original cut-outs in the old barn's sandblasted brick walls reveal living spaces, arranged enfilade, across the ground floor, drawing the eye through the length of the property.
Private quarters are saved for the south end of the building, where there are bedrooms and several studio spaces. There's also annexable accommodation, arranged across two floors with its own sitting room and kitchenette. It could be used for guests or as Airbnb accommodation.