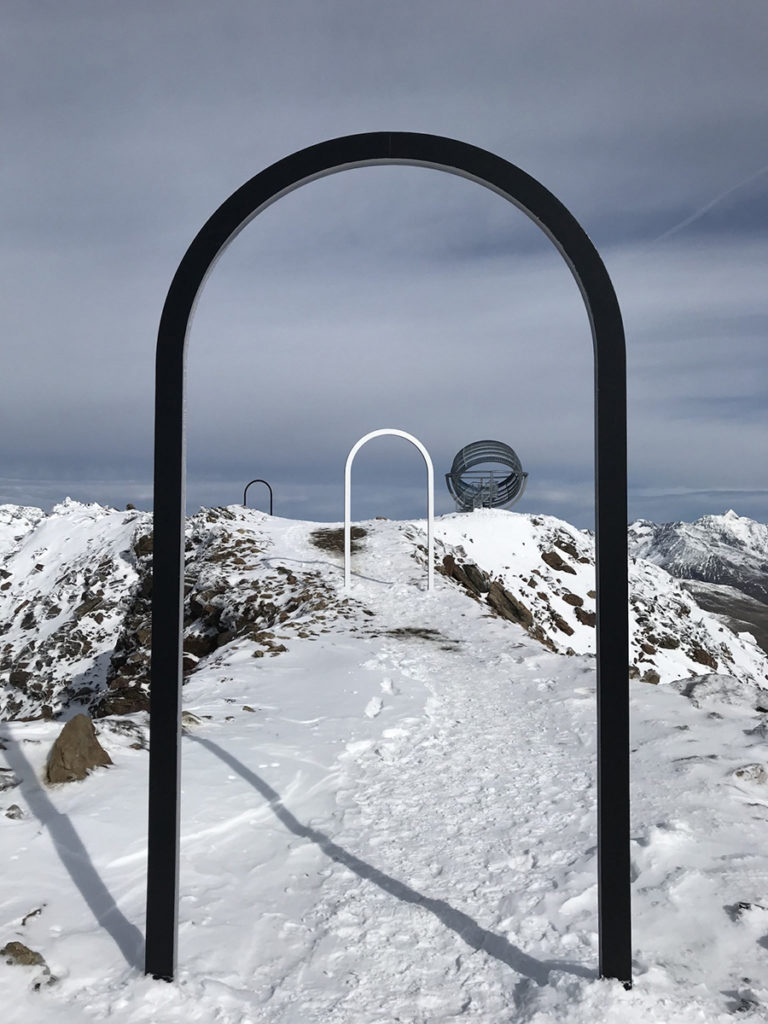 Danish-Icelandic Olafur Eliasson has unveiled his most high-altitude installation to date – a celestial sphere in the Italian Alps.
Our Glacial Perspectives is a huge optical device that Olafur Eliasson says 'invites us to engage … with planetary and glacial perspectives'.
The piece resembles an oversized armillary sphere – an ancient astronomical instrument made of concentric brass rings, and used to show the movement of the heavens around the Earth.
Visitors must hike up to the summit of mount Grawand in Italy to see the installation, first journeying through a series of metal archways before they come to the steel and glass artwork. Each arch represents a different ice age in earth's history, and are spaced to represent the length of each period.
Visitors can then stand inside the piece and use its rings and glass panels to track the sun's path across the sky. Eliasson describes the artwork as 'a magnifier for the very particular experience of time and space that this location affords – vast and boundless on the one hand, local and specific on the other.'