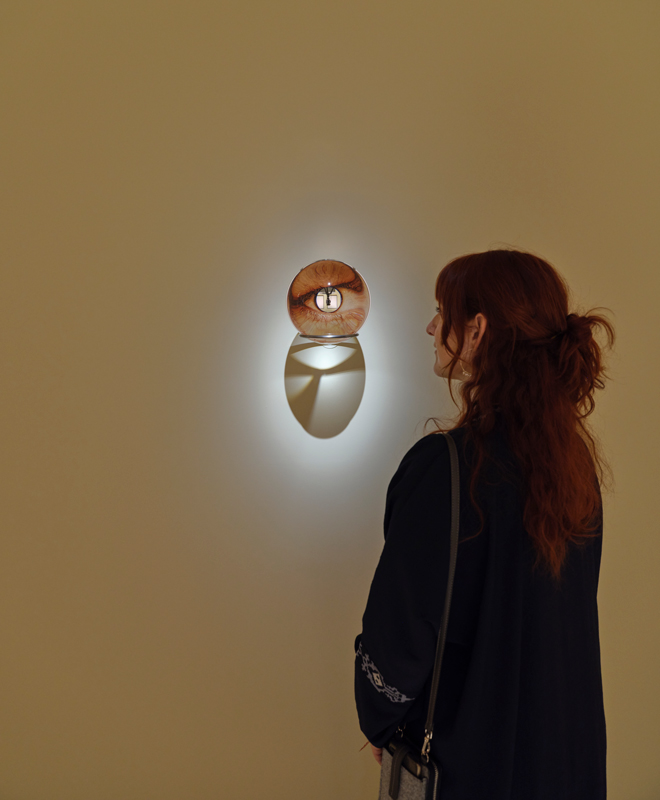 The Curious Desert exhibition is bringing Olafur Eliasson's immersive artworks to Qatar, and the site-specific installations are all designed to celebrate the natural world in mind.
There are 12 pavilions in total on display, organised by the National Museum of Qatar and located at an outdoor site close to the Al Thakhira Mangrove Reserve, 64 kilometres from Doha. Eliasson is also showing more historical works at the museum itself.
It's Eliasson's first solo show in the Gulf and is described by the museum as 'an artistic laboratory in the desert'. His newly created artworks respond to the site's natural conditions, using wind, water and sunlight as the driving force – and are designed so as not to disrupt the area's plants and wildlife.
Rainbow Incubator uses the changing light of the day to create optical effects, while Your Fivefold Vanishing points uses circular mirrors to create a tunnel-like experience of reflection and colours. Other installations harness the weather's impact on drawing machines to produce artworks that will later be shown at the museum.
The Curious Desert is on display until 15 August 2023.