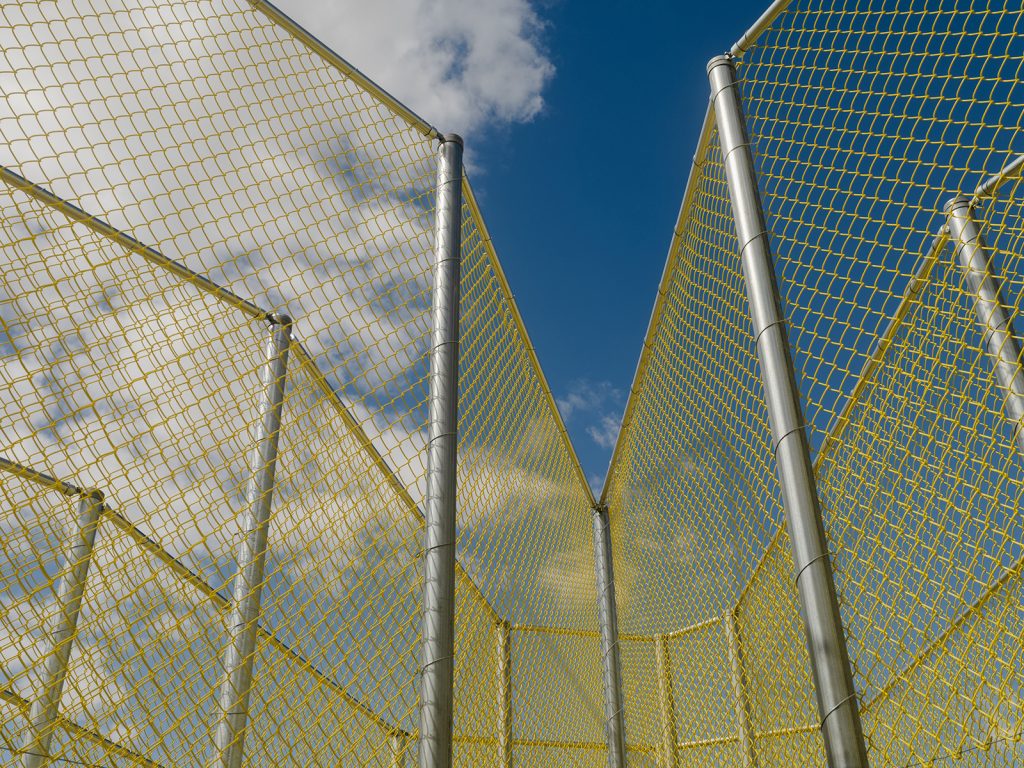 Back for the 6th year, and this time themed around 'change', art festival Desert X has installed pieces by Rana Begum, Torkwase Dyson and Matt Johnson in the sandy Coachella landscape.
This year's set of 12 artworks run the gamut of disciplines and topics, from an eerie black sculpture by Dyson, designed to reflect on our connection with water, to Begum's chain link fence installation, which uses something that's found throughout the Coachella Valley to explore ideas of movement and borders.
Other large-scale pieces include an artwork by Gerald Clarke, designed as a monumental gameboard sculpture made using patterns of traditional Cahuilla basket weaving, and a stack of freight train cars by Matt Johnson, which serves as a reminder of the 'invisible hand of globalism'.
Co-curator of the event, Diana Campbell, says this year's theme is an attempt to connect the Coachella Valley region to the 'wider biosphere', and explore how 'our energy has a transference far beyond what we see just in front of us in our own localities in the here and now'.
Desert X 2023 continues until May 7 2023.