Photographer Norman Behrendt's series Brave New Turkey captures the rapid construction of Neo-Ottoman mosques in the country under the auspices of President Recep Tayyip Erdoğan's controversial ruling AK party.
The German photographer conceived the project while road-tripping through Turkey almost three years ago. 'I was impressed by the huge amount of high-rise developments, modern apartment blocks and gated communities mixing with the distinctive religious architecture,' he says.
Interested in the transitions and presentation of national identity, Behrendt chose to examine how this architecture houses not only religious ideology but political ambition. We caught up with him to find out more.
Where did the title of your photo essay, Brave New Turkey, come from?
It refers to Aldous Huxley's novel Brave New World, written in the early 1930s. The word 'brave' in the title is, of course, ironic. Often there is a little irritation when it comes to a proper German translation of the title. Huxley's work is published in Germany with the title Schöne Neue Welt, which actually means 'beautiful', and can be read as ironic or even as a provocation.
'Brave New Turkey' is the Islamic concept of a 'beautiful' new world created by the authorities, that addresses Turkish society as a whole and especially the future generations, regardless of its consequences and the real needs of its people.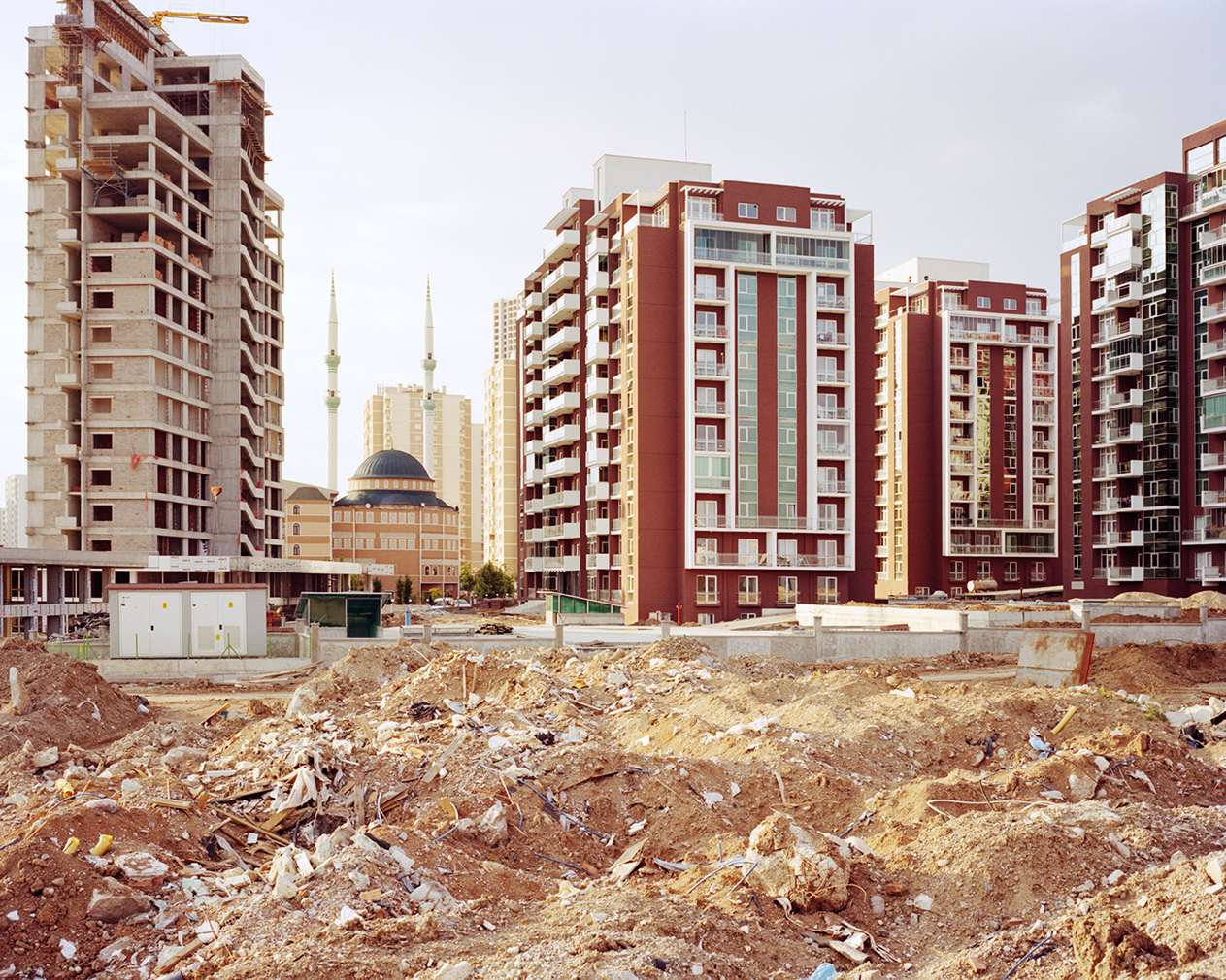 Where did your interest in Turkey and its religious architecture come from?
Most of my work is connected to identity, whether personal, sociocultural or even national, like Brave New Turkey. I'm not a religious person, neither am I a specialist in religious topics or architecture. However, I'm interested in the fact that religion all over the world is becoming increasingly important. I'm interested in why, and I view this development critically, whether it's Islam or any other religion.
What do you think this new wave of religious architecture is meant to communicate?
A mosque is a place of worship for followers of Islam. But it doesn't serve all Muslims. Although the Sunni branch forms the Islamic majority in Turkey, nearly 20% of Turkish Muslims belong to the Alevi faith and other minorities. Alevis do not utilise mosques for their worship ceremonies. Their ceremonies take place in Cem Houses and are led by Dedes.
Only the mainstream Sunni Islam is largely organised and financed by the Turkish state through The Diyanet (Directorate for Religious Affairs). It is responsible for operations of the country's 82,000 or so registered mosques. The Diyanet's budget is over $2 billion per year; it employs over 120,000 people, making it one of Turkey's largest institutions — bigger than the Ministry of Interior.
But most importantly, it's the main investor for thousands of newly built mosques in Turkey – and even abroad. These new mosques are evidence of political influence on urban development, but chiefly on Turkish society. They are symbols of cultural and state power, about authority and they represent Erdoğan's Yeni Turkiye.
Ozlem Unsal, a researcher at Istanbul's Kadir Has University, pointed out, 'Every political power wants to leave a legacy on the urban landscape.' Thus, we should ask: who actually benefits from all these mosques and for whom are they built? They are meant to serve the residents of the new apartment blocks — and consequently the future generations.
Are the mosques replacing existing structures?
In many cases, the mosques that I photographed are in modern neighborhoods. They come along with the urbanisation process and the city planning. However, the historical İller Bankası building in Ulus (constructed by Seyfi Arkan in 1937), has been destroyed by Ankara City Council and was replaced with the huge Altındağ Mosque with four minarets and built-in shopping facilities.
Why did you shoot the buildings from afar?
I'm not particularly interested in the architecture or in a typology of different mosques. They all look somehow the same. Maybe they can be distinguished because of their patterns of colour, the amount of minarets etc, but this isn't important to me. I'm interested in the landscape and dichotomy of modern and historical. I like to include the neighborhood, the surrounding area of the mosque. Occasionally, the new and modern districts of Ankara and Istanbul reminded me of eastern suburbs of Berlin where I was raised as a child.
What has the public reaction been to the mushrooming of mosques in these localities?
I can only speak for the people who I've met. Mostly, these residents wonder why there are still so many being built… neighbourhoods are already saturated with mosques. The residents request other things, such as more Kindergartens, schools or hospitals.
Read next: The world's most beautiful libraries captured by Thibaud Poirier