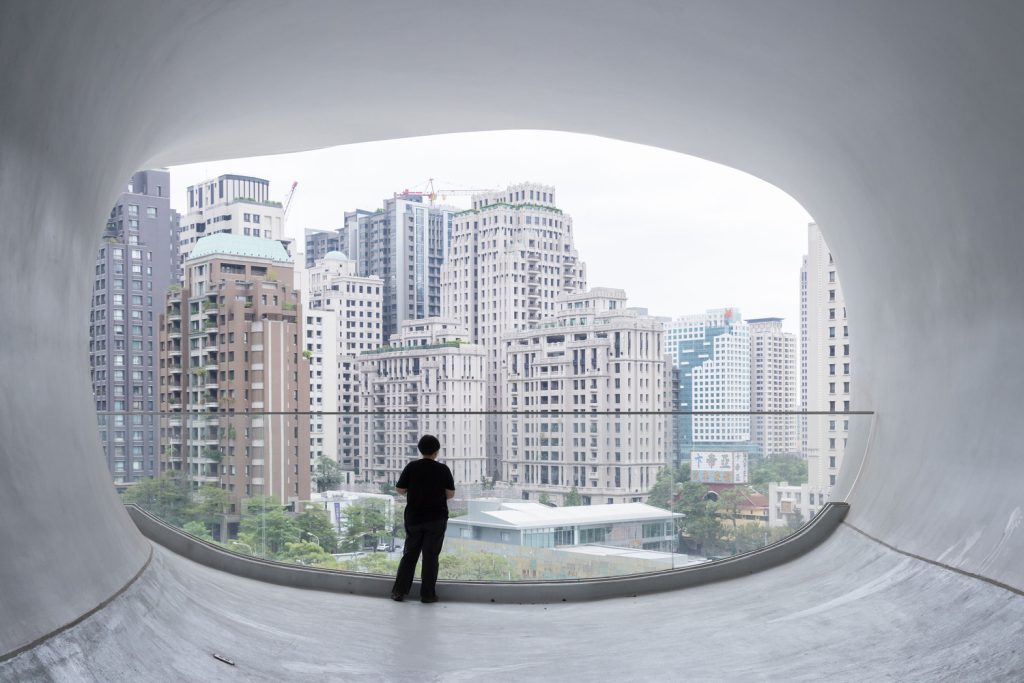 The Vitra Design Museum explores the relationship between architecture and photography as it hosts a landmark retrospective of Iwan Baan's images.
The show, titled Moments in Architecture, is curated by Mea Hoffmann and brings together 20 years of the Dutch photographer's work and includes his depictions of iconic buildings and the architecture of everyday life.
Baan's images are drawn from around the globe and are often rooted in the busy landscapes of cities such as Tokyo, London or Lagos. Exhibition-goers can enjoy Baan's interpretation of  Herzog & de Meuron's 'Birds Nest' National Stadium in Beijing, China, the Jean Nouvel-designed national museum in Doha, Qatar, and photography of Ethiopia's rock-hewn churches.
Many of Baan's images utilise the human figure to emphasise the size and scale of the surrounding building and environment. His work also questions how people relate to architecture, for example, via his 'Informal Vertical Communities' series, which captures the 750 families living in Caracas' incomplete Torre David skyscraper.
As Baan puts it: 'I am not so interested in the timeless architecture image as much as the specific moment in time, the place, and the people there'.
'Moments in Architecture' is on show at the Vitra Design Museum in Weil am Rhein, Germany, until 3 March 2024.