Finland's Salamajärvi National Park will soon be home to a cluster of raised wooden cabins, supported among the trees by a single pillar.
Designed by Studio Puisto, and named Niliaitta, the hut is a contemporary version of a traditional cabin used by the Samí people to store food. Guests enter via a long, sloping staircase, designed to give them the sense of leaving their worries on the ground as they ascend into the trees.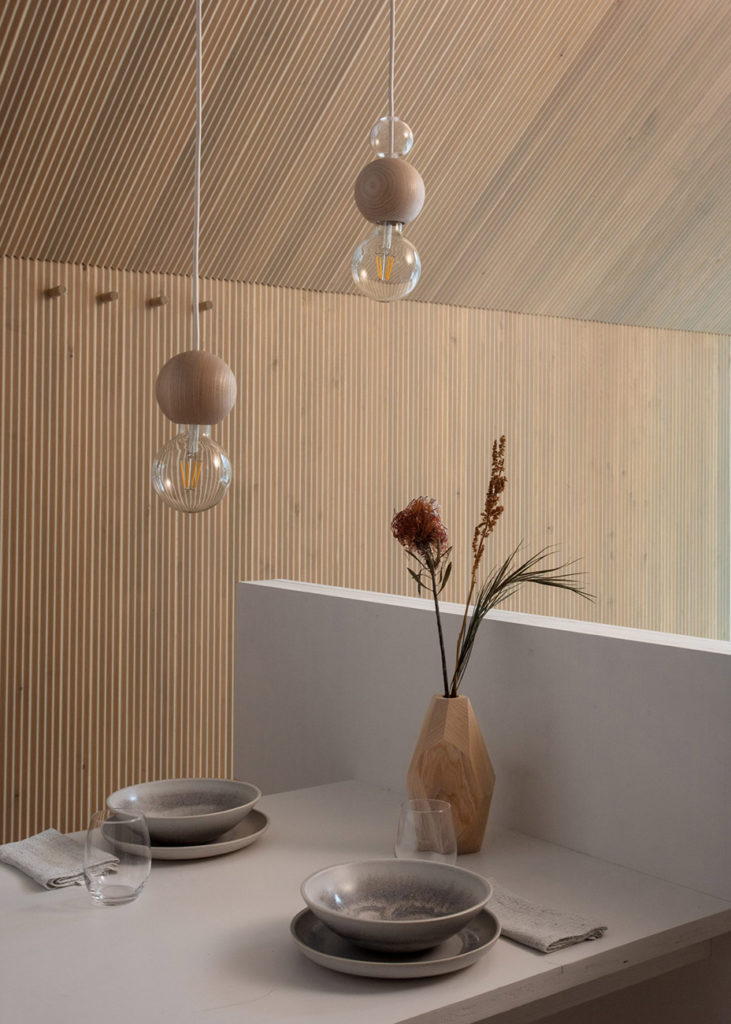 The cabin's striking raised layout was chosen to reduce its impact on the forest floor – requiring fewer trees to be felled for its construction – as well as give guests a better view over the surrounding landscape.
Interiors are lined with pale wood, with a bed placed directly opposite the hut's glazed end. There's also a tiny kitchen area and a shower. The cabin is the first of 25 to be built in the park – which has 60km of hiking trails where visitors might spot forest reindeer. Floating rooms and a sauna are also set to follow.