Historic elegance is the order of the day at this New Orleans hotel, which bills itself as 'a place for reverie and proper Southern swoon'.
Maison de la Luz is located in an ornate white stone building constructed in 1908 and previously used as an annexe to the City Hall. Atelier Ace – the creative team behind Ace Hotel – has partnered with LA interior design practice Studio Shamshiri to transform the space, maintaining the ornate details that lend the building its sense of grandeur.
The hotel's updated interiors are as imposing as the columns and decorative mouldings guests pass under to check-in. Visitors are first greeted by a soaring lobby with its checkerboard floor, original bannisters, twin staircases and plush velvet seats.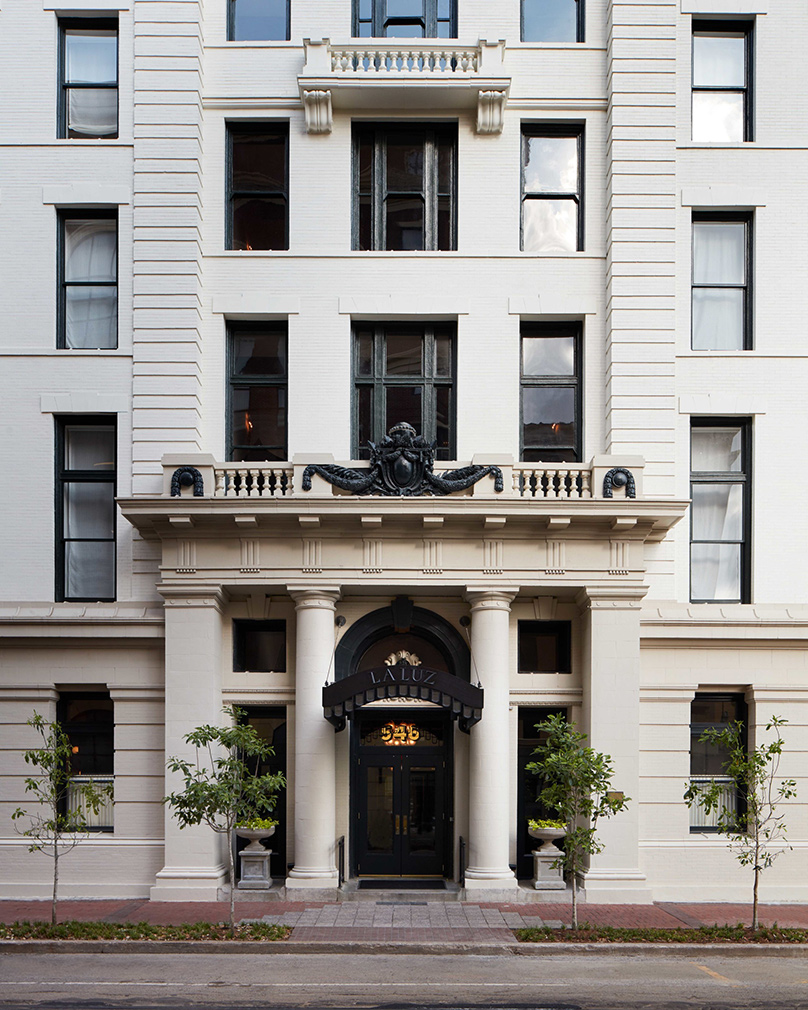 Aside from the teal and marble concierge desk, with rows of fringed keys, the hotel feels more like a grand mansion than a guesthouse, bubbling with a sense of understated elegance.
It's the same story in Maison de la Luz's rooms and suites, which use a mix of vintage furniture, bespoke furnishings and art objects – and also offer bedside bar carts.
'Awash in New Orleans savoir vivre, Maison de la Luz is designed to capture the intimacy of a private home and the glamour of an exclusive social club,' says Studio Shamshiri.
Rooms at the hotel start from around $375 per night, and while it's tucked in the business district, Lafayette Square and Julia Street are on the doorstep, and the French Quarter is just five blocks away.
546 Carondelet Street, New Orleans, Louisiana 70130